Eva Longoria gets emotional as she receives Hollywood Walk of Fame Star
Posted by Juan, 19 Apr 18
Photo credit: Kathy Hutchins / Shutterstock.com
You know you've made it when you receive your star on the Hollywood Walk of Fame – so we aren't surprised to learn that Desperate Housewives actress and philanthropist Eva Longoria got a bit emotional during her ceremony. This comes 20 years after landing in Hollywood.
Your perfect partner could be online right now...
What are you looking for?
"I feel like I'm still a little girl from Corpus Christi, Texas, who had a really big dream," Eva Longoria said at the ceremony, before dedicating her star to the entire Latin American community.
"I just want to say as a woman and a Latina I represent a lot of communities and I want to tell all those communities that this isn't my star this is our star."
Eva has been a champion for women of the Hispanic community through the Eva Longoria foundation. For quite a while, people have been fighting for racial inclusivity and recognition of all races in Hollywood. Well, it seems we are getting somewhere.
Eva was joined by many of her A-list pals, including BFF Victoria Beckham, and Desperate Housewives co-star Felicity Huffman, who also had a few words to say about Ms. Longoria's achievements…
"She is kind to everyone and she is hopeful for the world," Felicity Huffman began.
"And in these times when cynicism is confused with wisdom, clarity, and reason, Eva stands with her feet firmly planted in courage faith and compassion.
"Eva provides the light for so many of us – she actually is the light."
Aww, what a beautiful thing to say!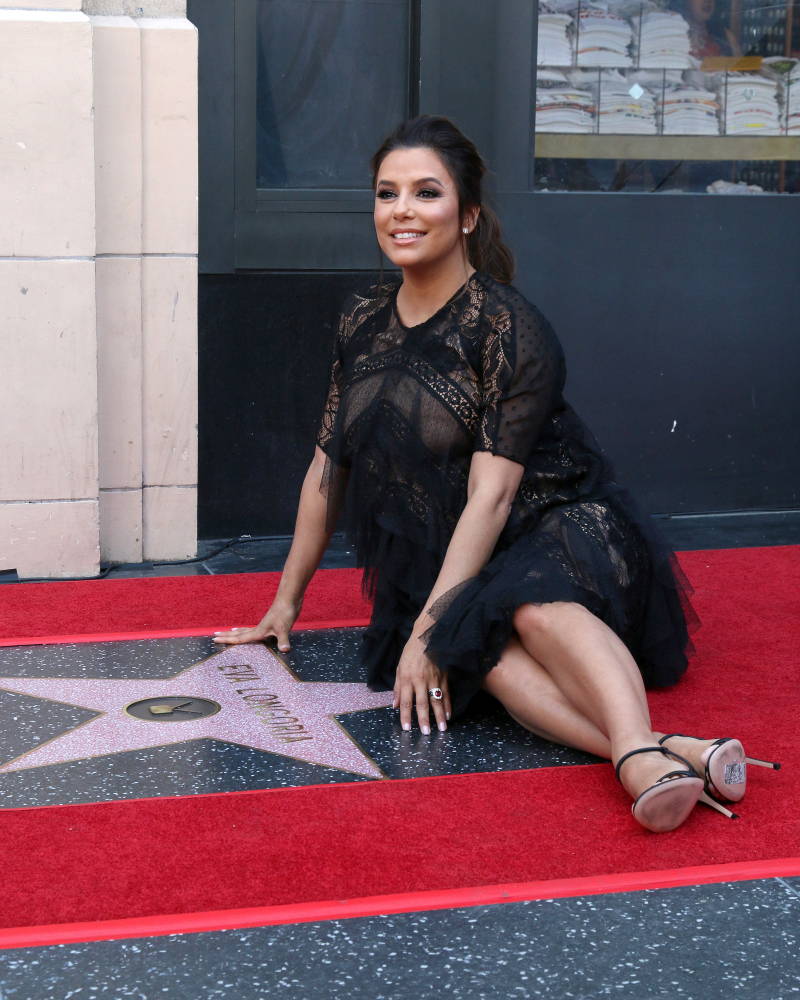 Photo credit: Kathy Hutchins / Shutterstock.com
Other Latino stars like Ricky Martin and Mario Lopez were also there to celebrate with her. Congratulations to Eva Longoria for this wonderful achievement. Although to paraphrase Eva herself, this won't be her greatest achievement this year, as she is due to give birth to her first child very soon!
"The most important project's yet to come," Eva added, in reference to the son she is expecting with husband Jose Pepe Baston.
"It's been amazing and I feel really honored and blessed that all of this is happening.
"I'll be taking a break after this. This is my last official work of duty and then just waiting, waiting for the baby."
Congratulations again, Eva! And thanks to Hollywood for recognizing a Latino woman's achievements in the acting world.
Responses to "Eva Longoria gets emotional as she receives Hollywood Walk of Fame Star"
Be the first to leave a comment
You must be logged in to post a comment.