Kim Kardashian is a proud mom as North West makes her catwalk debut!
Posted by Ando, 25 Sep 18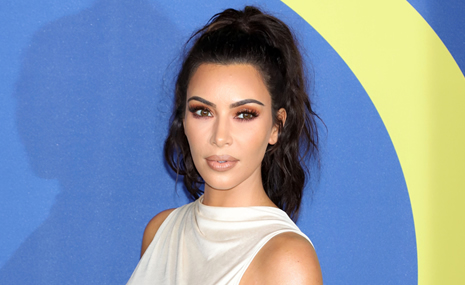 Photo credit: JStone / Shutterstock.com
North West is taking after her catwalk model aunt Kendall Jenner, as the five-year-old has just made her runway debut!
Your perfect partner could be online right now...
What are you looking for?
It wasn't quite Milan Fashion Week, which is currently taking place, but Kim Kardashian couldn't have been a prouder mom when she watched her little girl walk at the L.O.L. Surprise Fashion Show in Palisades Park, California.
The fashion show celebrated the L.O.L Surprise toy line that is currently taking over the world, and involved children dressing up as their favorite character.
North West dressed up as Thrilla and paid excellent homage to the late Michael Jackson in the process.
"North is completely obsessed with L.O.L. Surprise already, so when we found out there was going to be an L.O.L. Surprise BIGGER Surprise Fashion show, she absolutely had to be involved," Kim Kardashian said in a statement.
"She loves to dress up like her favorite characters, so it was so exciting for her to actually become a real-life L.O.L. doll."
North West wasn't the only A-list catwalk model either, as Busy Philipps' daughter Birdie, and Sara Foster's daughter Valentina, also took part in the show.
Click here to take a look at North West strutting her stuff on the catwalk.
What do you think? Does she have what it takes to be a full-time catwalk model when she's older?
Responses to "Kim Kardashian is a proud mom as North West makes her catwalk debut!"
Be the first to leave a comment
You must be logged in to post a comment.