10 Impressive First Date Ideas to Show Off your Creativity
Posted by Sidney, 08 May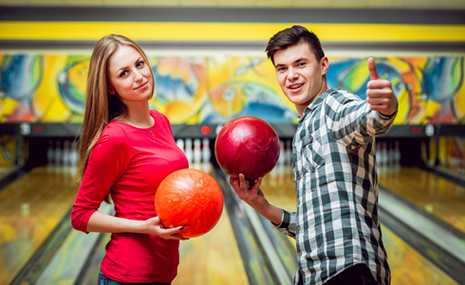 First date ideas
There are several first date ideas that don't involve sitting at a bar or going for dinner. The thing is, there is nothing wrong with going for a drink.
Find your soulmate on InterracialDating.com










Much as first dates can be nerve-wrecking, you don't need to get stuck in your comfort zone. And a first date doesn't need to be awkward at all. Dating needs to be fun.
If you have no idea how to impress your date on a first date, below are 10 alternate ideas that will definitely guarantee some well-deserved fun. But whatever you do, make sure you show up on time and dress to impress. First impressions are everything. And if you play your cards right, you will get that second date. 1. Outdoor movie or concert
If the weather is favorable enough, then this is a great hangout for a first date. And the beauty is that the options are endless.
The thing with outdoor events is that they take so much pressure off the first date. Check out listings to find an event that works for the both of you.
2. Go enjoy the sunset
The thing with sunsets is they are beautiful, romantic and puts one at ease. Grab your favorite snacks and you can also through in your favorite drink if it pleases you. (Tea or coffee is an option too). The ambiance of gazing into the sunset is surefire and a relaxed way to get to know someone.
3. Go to the zoo
The zoo has got endless opportunities. You can enjoy the animals and also the walks that come with it. You can get to know someone on a deeper level as it brings out the child in you. And with all those animals to explore, trust me, you won't lack things to talk about.
4. Try bowling
Now, this can be so much fun especially if one of you has no idea what they are doing. Nothing can be as fun as getting your game face and competitive side out. Imagine showing off your skills (or lack of). This is relaxing and guarantees you mad fun!
5. Hit the Karaoke bar!
Well, this is another bar scene. However, the date doesn't have to be a drinking date. Can you imagine sitting somewhere laughing at drunks embarrassing themselves? Plus, you can also take the challenge too and have a sing off.
6. Go for a picnic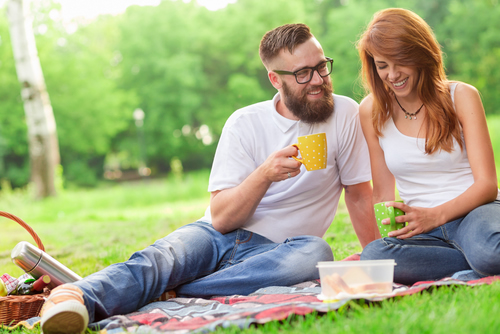 This is a great alternative to the normal sitting across a dinner table. The picnic scene reduces the awkwardness that comes with the formalities of dinner at some restaurant. With picnics, you get to carry your own food at eat in a relaxed manner. And the beauty about picnics is, you get to wear your casual clothes.
7. Visit the amusement park
Now this will sure give you options for lots and lots of fun. Can you imagine just bringing out the inner child? And here, you will have opportunities to talk endlessly and have a great laugh.
8. Go mini golfing
Go hit off those balls! It's fun. Plus, this will the two of you some well-deserved contact time especially if one of you is being taught how to hold golf clubs and hit the ball. And you got to admit. Competition can be hot!
9. Try ice skating
If you are looking for an excuse to hold someone's hand or fall into their arms this is a perfect idea. Once done, hit the coffee shop to keep warm.
10. Ice cream or frozen yogurt
Nowhere do the proper ice cream parlors where you can serve yourselves. Now imagine trying out favorite toppings and yogurt flavors. You can turn this into a fun game by picking out ice cream for one another or make it a 'guess what flavor game.
It's my hope that the above first date ideas will make the date worthwhile.
Responses to "10 Impressive First Date Ideas to Show Off your Creativity"
Be the first to leave a comment
You must be logged in to post a comment.