5 Interracial Couples That Have Met Through IDC
Posted by Leticia, 03 Feb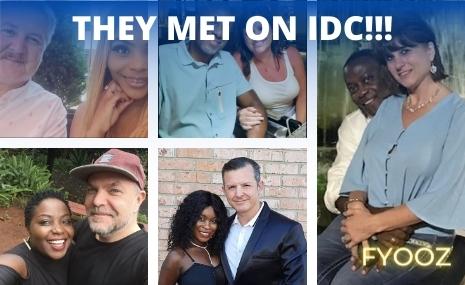 Online dating is one of the most common ways people meet in today's society, and we are proud that we play a role in interracial couples' success stories!
We love when couples find love, through IDC, and it's inspiring for us to help people find their soulmates. So here are some online interracial dating reviews of couples who met through our site. Maybe it will inspire you too!
Find your soulmate on InterracialDating.com










Neicy and Grey, Married in January 2022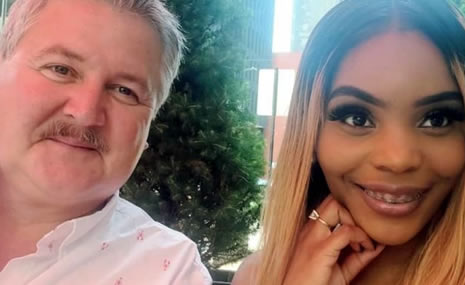 Since finding each other on IDC, Neicy and Greg's life has changed forever. Neicy is now a beautiful mother, and Greg is more patient and enjoys more out of life. We couldn't be more proud of people bettering their lives through our site! Neicy has never been a stranger to online dating, "This wasn't my first experience with a dating site," she reveals. "I was tired of dead-end dates with no chemistry, and I wanted to try something new, so I tried IDC after hearing about it from a friend."
On the other hand, Greg was just getting started with the online dating world. "I'm from a small town," Greg explains. "I didn't want to date someone local. I had tried other sites, thought I'd try this one and see how it would go. I had no expectations. Pretty happy with the outcome!"
As soon as they talked, the pieces of their love fell right into place. Since they felt connected, they decided to meet up in person. "We got along so well that I asked her to meet me in Chicago and go to Del Frisco's steakhouse. I knew she loved good food," Greg said. After their first meeting IRL, they hit it off and could not wait to see each other again.
Greg asked Neicy, after two months of talking, to go on a trip with him. He asked her to go to Costa Rica if she felt comfortable, and it also was her birthday week. Greg happily expressed, "she said, yes, and the rest is history!"
Greg and Neicy want to express to all the single people reading this to follow your heart and take a chance!
Kathie and Wayne, Engaged in September 2021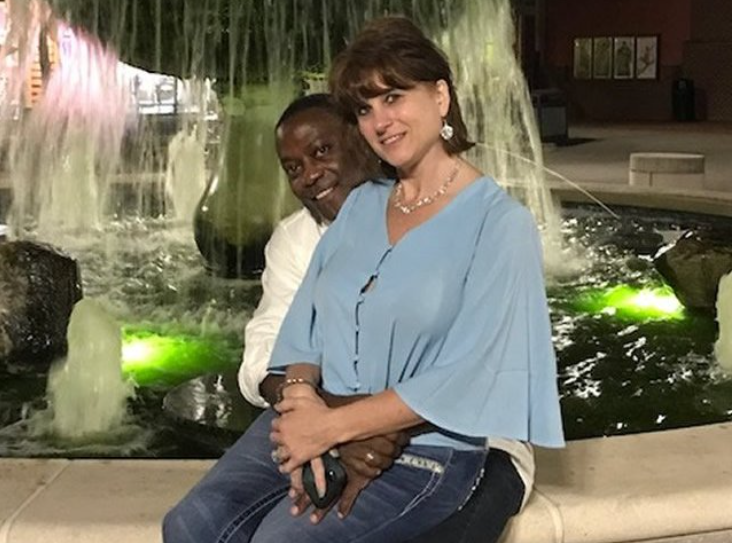 Because of her past experiences with unfaithful men, Kathie had nearly given up hope. So she decided to try online dating to see what was out there.
However, Wanye was more confident about his online dating journey. He made his profile on IDC and stated, "I knew my soulmate was somewhere out there. Faith kept me going!"
After just two days of joining our site, Kathie received a message from Wayne. Kathie's bright brown eyes caught his attention, inspiring him to reach out to her. Kathie also liked what she saw on Wanye's profile "he's very handsome, and what he said in his profile sounded so sincere."
After talking for hours on the phone and finishing each other's sentences, Kathie was ready to meet Wayne in person. When they met in person, it was like love at first sight. Kathie loved how handsome he was, and Wanye was delighted at how pretty her eyes were in person. She loved how he openly talked about a future together, and he loved how she was always so positive.
Kathie and Wayne were at a karaoke bar in Williamsburg, Virginia. Wayne told the DJ that he would propose to Kathie after finishing his song, 'Love.' And the rest is history.
Kathie's words for all the single ladies out there, there are still good men left. "Don't give up! Many people don't know what they truly want, but true love is out there!"
Wayne wants to emphasize the importance of making your profile stand out! "Women receive many messages, and your profile is what will stand out and make her notice after you take the time to write from the heart."
Gill and Sheldon, Married in September 2021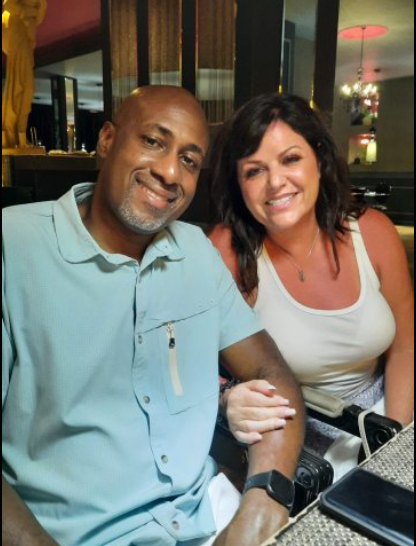 Gill had been a member of IDC for six years before she met Sheldon, who would turn out to be her soulmate. IDC would be the second site she would try, and she loved it because of the different variety of races!
Sheldon was new to the online dating scene; initially, he wasn't very confident. But, just two weeks after he started his membership, Sheldon's life changed forever; he spotted Gill's profile and fell in love!
They talked on the phone for hours and hit it off straight away. Then, they went for a walk in Mission Viejo Lake, and it felt like they had known each other forever. After their initial first date, Sheldon was confident that they would meet up again since they had so much fun and things in common.
They ended up making the ultimate commitment to one another. Sheldon made a playlist of all of Gill's favorite songs, and while they were dancing to her favorite song, 'Perfect,' by Ed Sheeran, he got down on one knee and proposed.
Gill reminds us to "be real, don't post fake, edited pictures or lie about your age or weight. It all comes out in the end."
Sheldon couldn't agree more with his new wife and added, "Be honest and be yourself, don't try to be something you are not."
Ketia and Jared, Engaged in September 2020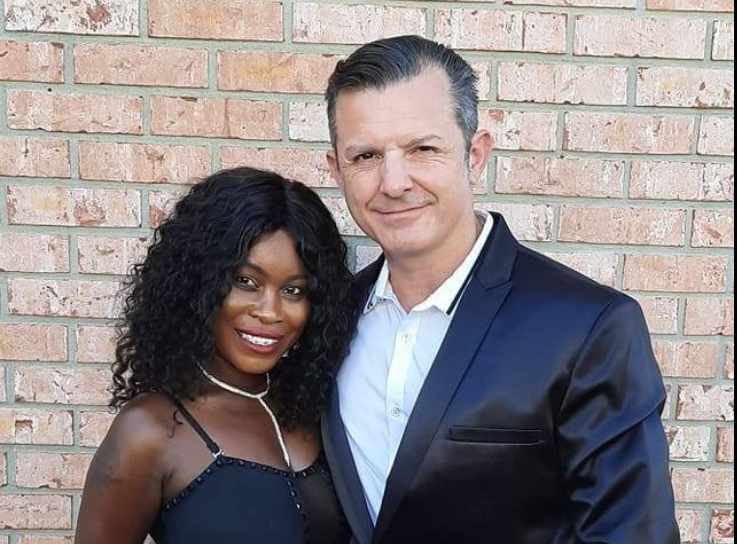 Jared and Ketia are now engaged, but neither had a happy dating life before meeting on IDC. Ketia had nearly given up on love because her last marriage was a nightmare, and she promised herself that she would never marry again.
Similarly, Jared was also in a loveless marriage for years. He is so grateful that he found Ketia on IDC, and Ketia has restored his belief in love ever since.
Just three days into Jared's membership, he found Ketias profile, and he fell in love with what he was reading and seeing, so he sent her a Flirt. Similarly, once Ketia received the Flirt and looked at Jared's profile, she liked what she was seeing!
After going on dates, the couple couldn't be happier. Ketia realized that Jared was the one early on, "Especially on our first date, when I met his family," she expressed.
They discussed marriage just a few weeks after they started dating, so it is no surprise that they will be walking down the alter soon!
Ketia advises everyone hoping to find someone "never give up on love; there's always someone out there for you. Follow your heart, and you'll find the one."
On the other hand, Jared has advice for men who are genuinely looking for love: "Start by being honest, genuine, authentic, and transparent. If you start by showing true interest in the other person, that's what will get her to open up her heart and let you in."
Rose and Pelle, Married in March 2021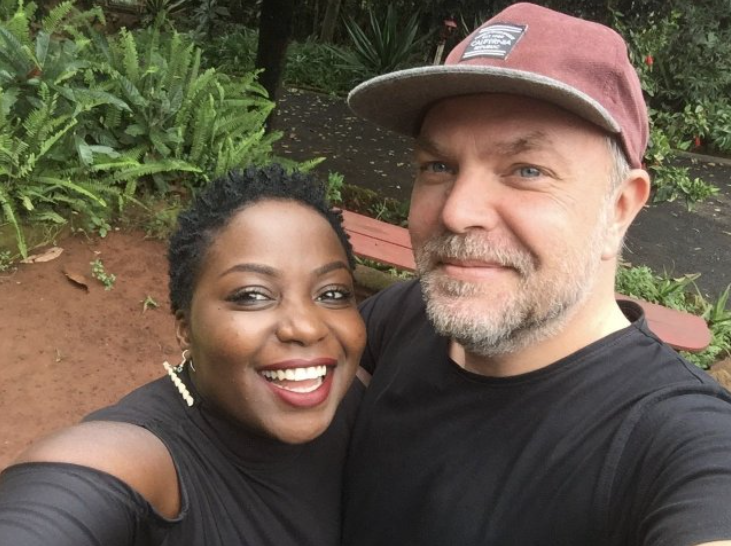 Rose is from Kenya and her now husband Pelle is from Sweden. But that didn't stop these two from falling instantly in love with each other!
Pelle was already familiar with using dating sites so he had more confidence when he signed up for IDC.
Whereas IDC was the first online dating experience for Rose. Just like that, a month after signing up she saw Pelle's profile and he caught her eye.
They started chatting immediately and had an instant connection, and Rose says that Pelle's profile did not do him justice and that he was the opposite of her usual type. After 6 months of chatting, they were ready to meet in person. They ended up vacationing in Nairobi and Mombasa, and Pelle was very happy to finally meet Rose. He was such a gentleman to her, and Rose was the only woman for Pelle, they felt like they knew each other for years. After flying back to Sweden, and a year and a half later, Pelle proposed to Rose over video chat and the rest is history!
Rose would advise all the singles out there to never give up and be patient. "Always have an open mind" she added.
Pelle thought that the thing most people need to understand is that most people you chat with are wonderful, but not everyone is for you; it is a trial and error kind of experience.
So there you have it. If you have met on our site and would like to give your own interracial dating review then please don't hesitate to reach out and let us know about your experience!
2 responses to "5 Interracial Couples That Have Met Through IDC "
Leave a reply
You must be logged in to post a comment.