5 Tips For a Healthy Relationship
Posted by Leticia, 02 Jan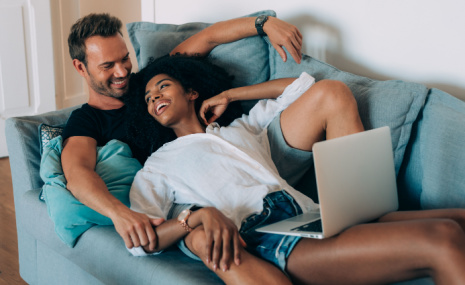 If you are in a relationship, you know that having a healthy relationship without many arguments and disagreements is super important.
Here are 5 tips for a healthy relationship:
Find your soulmate on InterracialDating.com










1. Put in the work. An effective relationship is built through commitment and willingness to accommodate each other's needs.
2. Talk and Listen. You will have disagreements in any relationship, but what matters is how you communicate and listen to each other. Let your emotions and vulnerabilities be known to those you trust.
3. Set and respect boundaries. It is important to set boundaries not just about what you do not want in a relationship but also what you appreciate in your relationships. Make it clear where your boundaries lie, such as respecting your time alone.
4. Let go of control. How we react to our experiences and encounters makes up much of life. You can save time and energy by understanding that you are only responsible for what you do and not what anyone else does.
5. Reflect and learn. The healthier your way of expressing your feelings, the healthier your reaction to others. Feeling hurt and upset can often lead to anger toward someone. By recognizing this, you will be able to communicate with others more effectively. Think about the best relationships for you; what qualities do they have, and how can you apply them to other relationships?
Relationships are common among many people, but are they healthy? The goal must be to maintain healthy relationships, whether romantic, sexual, family or friendship relationships.
1 responses to "5 Tips For a Healthy Relationship"
Leave a reply
You must be logged in to post a comment.