9 Romantic Comedies of the 2010s
Posted by Sidney, 29 Jan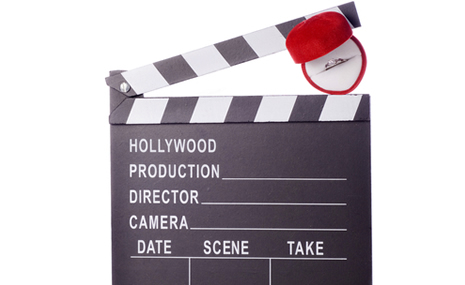 Romantic comedies
Romantic comedies are a great part of love and life. Besides the laughter and entertainment, they offer is, some offer us lessons in life. Whether with a loved one or friend, here is a list of 9 that I have watched that I really loved.
Find your soulmate on InterracialDating.com










1. Something Borrowed - 2011
Directed by Luke Greenfield, this film is about this lovely lady Rachel. Rachael is a loyal friend to her engaged best friend Darcy. After her 30th birthday, this loyal good girl ends up in the arms of Darcy's fiancé. The film stars Kate Hudson, Ginnifer Goodwin, Colin Egglesfield and John Krasinski.
2. Friends with Benefits - 2011
Starring Justin Timberlake and Mila Kunis, this film is about two friends who are attracted to one another. The two decide to leave out the emotional bit of a relationship and keep it purely physical. Watch to find out if their plan really worked.
3. Think Like a Man - 2012
When four male friends decide to turn on their girlfriends, they discover that they have been reading Steve Harvey's 'Think Like a Man' and using the relationship advice against them.  Directed by Tim Story, the film stars Michael Ealy, Taraji P. Henson, Regina Hall, Kevin Hart among others.
4. The Big Wedding - 2013
This film is full of big stars like Robert De Niro, Diane Keaton, Katherine Heigl and Amanda Seyfried. Thi romantic film is about this long-divorced couple Griffin (Keaton and Deniro) who have to fake being married in order to get through a wedding weekend. How long can they survive before turning on each other?
5. Blended - 2014
After watching '50 first dates' the combination of Drew Barrymore and Adam Sandler is one you cannot afford not to watch. The couple goes for an unsuccessful blind date then coincidentally find themselves on vacation in Africa together. They have to stand each other and their families.
Their hate for each other blossoms to love at some point. The film is directed by Frank Coraci.
6. Man Up -2015
Directed by Ben Palmer, this movie is about this woman Nancy (Lake Bell) who is fade up with dating and the whole madness. Jack (Simon Pegg), mistakes her for his date. Nancy decides to play along which leads to a relationship with this man.
7. How to Be Single - 2016
Dakota Johnson, Rebel Wilson, Leslie Mann and Damon Wayans Jr. star in this flick. Directed by Christian Ditter, the film is about Alice, a young woman who decides to take a break from her four-year college boyfriend. She takes a job as a paralegal in Newyork. Showing her the ropes is her wild coworker Robin, who is into partying and one-night stands.
When she tries to get back with her boyfriend, she finds out he is engaged already.
8. Bridget Jones's Baby - 2016
Single and in her 40s is Bridget Jones (Renée Zellweger). This happened after breaking up with the love of her life Mark Darcy (Colin Firth).
She goes to a party with her friend where her love life takes a turn after meeting Jack (Patrick Dempsey). Bridget has a one-night stand with him. She also bumps into Darcy and they do it too. She becomes pregnant and has no idea who the father is.
9. LaLa Land - 2017
This movie was a buzz at the Oscars. It's a romantic musical played by Emma Stone and Ryan Goslin. It's about a jazz pianist who falls in love with an ambitious actress in LA. The songs and duets will wow you and get you dancing that's for sure.
If you are in the mood for romantic comedies, this list will definitely melt your heart.
Responses to "9 Romantic Comedies of the 2010s"
Be the first to leave a comment
You must be logged in to post a comment.