Ashley Graham gives birth to her first child!
Posted by Sidney, 21 Jan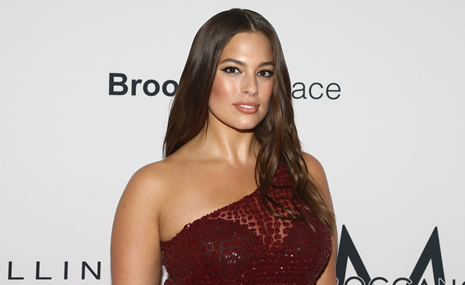 Photo credit: Debby Wong / Shutterstock.com
Ashley Graham is officially a mommy!
Find your soulmate on InterracialDating.com










The 32-year-old model gave birth to her and husband Justin Ervin's first child at the weekend. And she took to Instagram to make the announcement to the world...
"At 6:00 p.m. on Saturday our lives changed for the better," Ashley wrote on her Instagram Story.
"Thank you all for your love and support during this incredible time. 1.18.2020."
We already knew that the model was expecting a boy, as she excitedly revealed the gender during an interview with Ellen DeGeneres last year. I'm having a boy! I'm going to be a mommy to a boy!" she said – or more accurately, screamed – on The Ellen DeGeneres show.
Ashley Graham has shared quite a bit of her pregnancy journey with her fans. Just last month, she revealed how much weight she had gained so far, and added that she was "thankful" with how much her body has allowed her to do…
"Throughout my pregnancy so far I've gained 50lbs," she wrote on Instagram last month, alongside a picture of herself – and her baby bump – stretching on a yoga mat.
"And the best part is, I don't care! I have never felt better, and I am so thankful that my body and son have allowed me to be as mobile and flexible as I have been.
"Between working out, yoga, acupuncture and lymphatic massages — I finally feel like I figured out this whole pregnancy thing and how to feel my best."
We were glad to hear that she was embracing her pregnancy and feeling better. She previously told her fans that she was struggling, adding that she "felt terrible"…
"After I announced that I was pregnant, I thought then I was gonna feel good and I didn't," she said on Fearless back in November.
"I just felt terrible. That morning actually, I really thought to myself, 'Get it together, Ashley. There are other women out there who are going through the same thing as you.
"'Why don't you have a dialogue with them? This is a new body that I'm walking into. Why don't I just put myself out there with this new body?'"
We love how honest she has been throughout her pregnancy!
Congratulations Ashley and Justin!
Responses to "Ashley Graham gives birth to her first child!"
Be the first to leave a comment
You must be logged in to post a comment.