Bella Hadid apologises for "racist" post that offended many of her Middle Eastern fans
Posted by Sidney, 18 Jun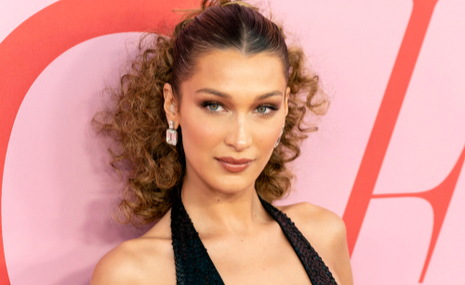 Photo credit: Ovidiu Hrubaru / Shutterstock.com
Bella Hadid has issued an apology after some of her fans were offended by one of her latest social media posts.
Find your soulmate on InterracialDating.com










While waiting for her next flight at the airport, the 22-year-old supermodel posted a picture of her shoe up against an airport window. What she may not have noticed when posing for the photo and posting it were the planes from Saudi Arabia and The United Arab Emirates in the background…
Many fans were upset and offended by the post, as the sole of her foot was pointed towards the flag on the planes. Showing the sole of your shoe is deemed disrespectful in Arabic culture; plus, the position of her foot also looked like she was kicking the flags.
Critics were quick to create the #BellaHadidIsRacist hashtag, with some people even going as far as urging fashion brands such as Christian Dior and Calvin Klein to stop working with the supermodel…
Bella Hadid – whose father is Palestinian – was quick to realize her mistake, and instantly issued a lengthy and heartfelt apology…
"I am posting this to clear up a few things that have been weighing on my heart," Bella Hadid wrote on her Instagram Stories.
"To begin, I would never want my posts or platform to be used for hate against anyone, especially those of my own beautiful & powerful heritage. I love and care so much about the Muslim and Arab side of my family, as well as my brothers and sisters throughout the world.
"I never noticed the planes in the background and that is the truth. I would never mean to disrespect these airlines, let alone these amazing countries.
"Not only do I have so much respect from the bottom of my heart, I have always tried to stand up for what I feel is right, especially regarding the great Middle East. I have never and will never be the one to talk down on these countries," she continued.
"Only to spread love, and the true beauty of them, as the way I was taught by my Teta and my father. To feel as if I have disappointed you is what hurts me the most."
She didn't end her apology there, as she also took to Twitter to relay the message…
"This was an honest mistake on an early morning," she Tweeted.
"Never, ever would I intentionally try to offend anyone like that. I am so sorry."
We believe her, and commend her for the instant, detailed, and heartfelt apology.
Do you think it was an honest mistake?
3 responses to "Bella Hadid apologises for "racist" post that offended many of her Middle Eastern fans "
Leave a reply
You must be logged in to post a comment.