Black Model Jazzma Kendrick Makes Up With Italian Boyfriend After Dumping Him for Racist Remarks
Posted by Sidney, 06 Jun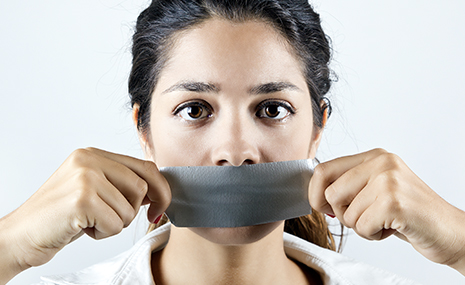 Black model Jazzma Kendrick recently dumped her Italian boyfriend, retired Italian soccer player, Christian Vieri, after he used racist remarks on her. She posted several tweets which read:
"I don't care how mad I get you. That's where you cross the line. I'm not mad. I'm happy I know who you really are @vieri_bobo"

Find your soulmate on InterracialDating.com

"If you are not black (cough cough Italian) and I'm dating you, you have ONE time to say something racist towards me before I'm out the door."
However, even after this public display of zero tolerance for racism in interracial relationships on twitter, they got back together days later.
There are things that can be tolerated in relationships. But racist mentality is not something that can be wiped clean overnight. Did Vieri learn his lesson? May be he did. But does this mean he is less of a racist after having apologized and Jazzma having taken him back? See, the fact that she did take him back even after declaring her stand against racism shows that she is tolerant. So what will make Vieri not do it again. After all, she did take him back after spewing racist remarks.
If a stranger said something racist to her, is this the kind of person she can count on to stand up for her?
Maybe this is like in the case of infidelity and domestic violence. There are some people who stand by their zero tolerance against spouses who abuse them and/or cheat on them. They take these things as relationship deal breakers. And then there are those that forgive their spouses and go back to them, probably hoping their spouses will stand by their promise never to do it again. I guess some don't do it again. However, more often than not, the cheating spouse or the abusive spouse does it again - then it becomes a break ups to make ups cycle.
But when someone starts insulting you, then it shows disrespect. And if your spouse hurls racist remarks at you, in my opinion, it is disrespectful, and it should be a relationship deal breaker. But who knows what made her get back with him...
Is racism in relationships a deal breaker for you? What do you think of Jazzma and Vieri's make up after his racism?
39 responses to "Black Model Jazzma Kendrick Makes Up With Italian Boyfriend After Dumping Him for Racist Remarks"
Leave a reply
You must be logged in to post a comment.