Celebrating Loving Day 2023
Posted by Leticia, 11 Jun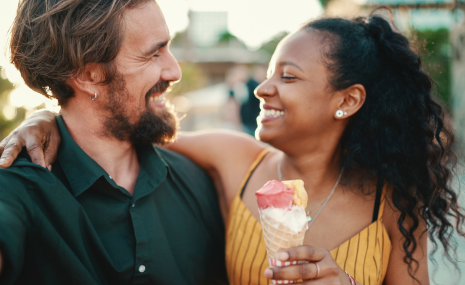 Every year on the 12th of June, we celebrate Loving Day which is an incredibly important celebration for all supporters of the interracial dating community. It is on this day, that we reflect on the court decision handed down in the Loving v. Virginia case. This decision shaped the modern landscape and altered the way that interracial marriage was viewed.
We thank Mildred and Richard Loving for their courage, to fight for that which they knew was right, as an interracial couple subjected to discrimination and prejudice and banned from marriage. Nine years later,  thanks to their fierce determination, the couple won their case against interracial marriage.
Find your soulmate on InterracialDating.com










Today, Loving Day is a special time to celebrate love, support relationships and marriages between people of different races or backgrounds. It reminds us that love is all we need and each and everyone of us deserve to find it.
As an interracial dating website, we celebrate and honor Loving Day like no other day on the calendar. This day reminds us of the progress we've made towards equality and gives us motivation and courage to continue creating a society that welcomes love without discrimination.
Happy Loving Day to you all!
1 responses to "Celebrating Loving Day 2023"
Leave a reply
You must be logged in to post a comment.