Chrissy Teigen says she "hasn't fully processed" son Jack's death
Posted by Sidney, 24 Aug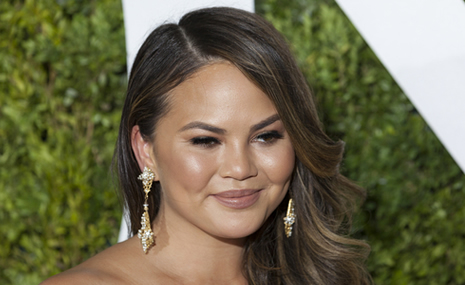 Photo credit: lev radin / Shutterstock.com
In September last year, Chrissy Teigen and husband John Legend went through the devastating experience of losing their third child.
Find your soulmate on InterracialDating.com










The couple was very open with the news that their son – who they named Jack – was stillborn after Chrissy Teigen suffered a placenta abruption at 20 weeks pregnant.
They are also parents to 5-year-old daughter Luna, and 3-year-old son, Miles.
The 35-year-old cookbook author has now gone into more detail about how she has coped since tragically losing Jack, telling fans that she has used her third cookbook, Cravings: Altogether, as a way to distract herself from her grief…
"I'm slightly down lately," she wrote.
"It kind of started when I was thinking of my book caption and typed out 'my third baby is here!!', as in a cookbook, then realized my third baby will never be here.
"I realized i threw myself into the book to not think of the real, actual third baby," she continued, before adding that her new life of sobriety – which she told fans about at the end of last year – has made coping with the loss even harder…
"I don't really feel like I fully processed jack and now that I don't have the alcohol to numb it away, things are just…there, waiting to be acknowledged."
In December last year, Chrissy Teigen told fans that she was one month into sobriety, and as far as we are aware, she is still living a sober life….
"One month ago, on my birthday, I got this book from my doctor and friend," she wrote on her Instagram Stories at the time, referencing Holly Whitaker's book, Quit Like a Woman: The Radical Chose to Not Drink in a Culture Obsessed with Alcohol.
"I was done with making an ass of myself in front of people (I'm still embarrassed), tired of day drinking and feeling like s--- by 6, not being able to sleep. I have been sober ever since."
We're proud of Chrissy Teigen for sticking with sobriety.
Responses to "Chrissy Teigen says she "hasn't fully processed" son Jack's death "
Be the first to leave a comment
You must be logged in to post a comment.