Does being called exotic arouse trust issues in your dating life?
Posted by Ando, 01 Mar 18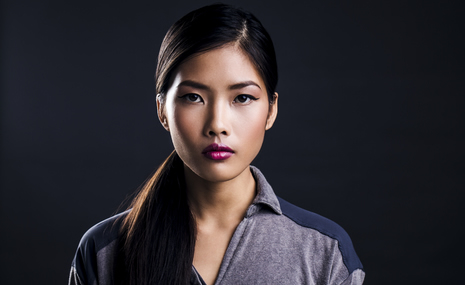 "I just want you to know that I'm down with what you are. My ex-wife was Filipino, so I'm down with the exotic."
This is what a man told Malia Griggs one night at a bar, pressing his hand against her back. He was this large muscular guy.
Now, this is clearly a man with a fetish for Asian women.
Your perfect partner could be online right now...
What are you looking for?
I will have you know that Malia is half white and half Asian. But because of her slightly angled eyes, people automatically assume that she is Asian. Men call her "exotic' all the time. When with her father, people used to mistake her for her father's wife. They would coo at them saying, "Well, isn't she exotic?". Its like they were hailing this white man for scoring an exotic Asian beauty.
I am sure most Asian women in the US can relate to this. "Yellow fever" does exist.
Now when it comes to dating, Malia finds herself having trust issues with non-Asian men. Basically, she's never sure whether a man really likes her for who she is or he just " has a thing for mixed chicks"... the exotic...
"Rationally, I know not all men see me this way. But when you've spent so much of your life feeling valued for your foreign features, it can be hard to shake the suspicion that you might scroll through someone's Facebook photos and discover that all of his exes look like you," she adds.
She says she has gone out with men only to find out they only date Asian women. She has been told how half-Asian chicks have tighter vaginas. Even with online dating, she still gets fetishized, forced to ignore men who have opening lines like "Looks like I found me Thai Barbie."
This has even made Malia put a pause on dating for a whole year.
Malia continues:
"When I broach the subject of yellow fever with men, they often argue that having an attraction to Asian women is similar to having a physical preference for brunettes or dark eyes. In reality, the idealization of the submissive but sexually skilled Asian woman has more to do with the othering of an entire race of people.

Of course, people always mean it to be a compliment when they say you look exotic. But to be exotic implies that you deviate from normal, and normal almost always means white."
But she doesn't see this as a compliment. All she wants is for men to lose the exotic idea and just about her... not what she is... not her race... Just about the person Malia.
Can you relate?
2 responses to "Does being called exotic arouse trust issues in your dating life?"
Leave a reply
You must be logged in to post a comment.