The honest talk from couples about being in interracial marriages
Posted by Liam, 04 Sep 17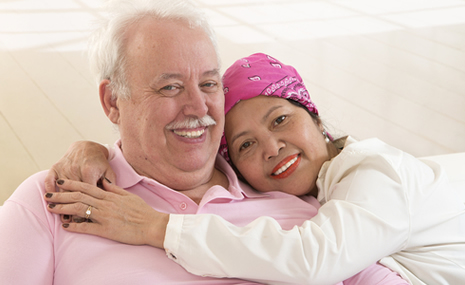 We have come a long way since the Supreme court ruling of 1967 which made it possible for interracial couples to get married and be together without fear of persecution. We give all thanks to Mildred and Richard Loving, the couple who made all this happen.
To mark the anniversary of this court ruling, Vice spoke to 5 interracial couples in June, who talked about what its like to be an interracial couple in modern-day America. And ever since this short clip was uploaded on Facebook, it has garnered over 11 million views.
Your perfect partner could be online right now...
What are you looking for?
It is quite disheartening to hear mixed couples saying they still get stare when they walk into rooms.
"There's never a time when we are in public when I'm not aware that we're an interracial couple. When we walk into a room, people take notice. Very early on, black women made it very clear that this was not cool," says Erroll McDonald who has been married to Klara Glowczewska for 28 years.
I am sure you have met the likes of Vaughn J. Buffalo and Gail Russell Buffalo who still have issues with family acceptance. Even after four years of marriage, Vaughn has never been asked to visit the Rusell house. Much as one might understand that her parents might not be used to interracial marriage, to Gail's surprise, the brothers were pretty pissed at her.
Jacqui Lewis, who has been marrried to her white husband, John Janka, for 12 years makes us a bit hopeful. Much as we are a long way from being post-racial, may be interracial marriage will help us bridge the racial gap. There are more mixed race families today. Jacqui says:
"I notice color. I'm not colorblind. It's not that white folks aren't white folks and black folks aren't black folks. But this particular white folk is my soulmate and best friend."
Perfectly put...
2 responses to "The honest talk from couples about being in interracial marriages"
Leave a reply
You must be logged in to post a comment.