"I have urged them to fill my seat with a Black candidate" - Serena and Ohanian discuss his Reddit resignation
Posted by Sidney, 08 Jun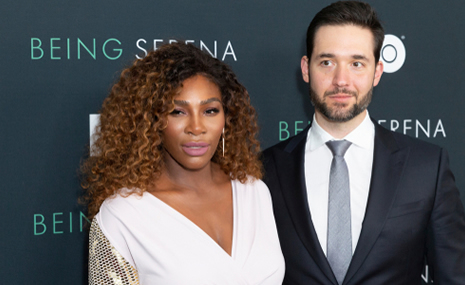 Photo credit: lev radin / Shutterstock.com
Serena Williams was joined by a very special guest on the latest episode of Serena Saturdays. And that special guest was none other than her husband Alexis Ohanian.
Find your soulmate on InterracialDating.com










On the Instagram Live show, the married couple discussed his decision to resign from Reddit – the company which he co-founded 15 years ago – and why he has urged the board to fill his seat with a Black candidate…
"15 years ago I co-founded Reddit as a place for people to find community and a sense of belonging," the 37-year-old tech entrepreneur said in an Instagram video on Friday.
"It is long overdue to do the right thing. I'm doing this for me, for my family, and for my country. I'm saying this as a father who needs to be able to answer his Black daughter when she asks, 'What did you do?' So, I have resigned as a member of the Reddit board.
"I have urged them to fill my seat with a Black candidate, and I will use future gains on my Reddit stock to serve the Black community, chiefly to curb racial hate. And I'm starting with a pledge of $1 million to Colin Kaepernick's Know Your Rights Camp.
"I believe resignation can actually be an act of leadership from people in power right now and to everyone fighting to fix our broken nation, do not stop."
On the show, Serena Williams made it clear that, contrary to popular belief, she did not actually ask her husband to resign…
"This is all Alexis, which is really cool," the 38-year-old tennis champ said.
"A lot of people might think I told you to do something, or that I forced you, or that I was in your ear, have you heard that?
"He doesn't listen to me ever," she joked.
Alexis also spoke about the conversations that both he and Serena will need to have with their daughter Olympia in the future…
"One of the things that really broke me at some point in the last week, I was looking at Olympia, she's 2½ now, and she is such a pure, just blank canvas," he continued.
"She only knows love. There is not an ounce of hate in her body. That's the crushing thing. At some point, Olympia is going to have to have a talk with you, a talk with us, but especially a talk with you, about how she's going to have to work that much harder, how she's going to have to deal with this much more, that pisses me off.
"I'm sitting here like, if I'm this pissed off just now, like how have you been able to endure your entire life? How have generations of Black Americans been able to endure your entire life?"
Serena responded by saying that it is sadly something that has become "normal" to her – especially since tennis was a predominantly "all white" sport – and credited her faith with helping her through the years…
"It's something unfortunately that has become the norm for us. I entered a sport that was all white and it definitely wasn't easy looking back," she confessed.
"It really all just boiled down to my faith and realizing that all this is temporary. What I believe and what the Bible teaches, is that there is so much more waiting if we exercise faith.
"I think I'd be very angry, very spiteful, very jealous if I didn't have this spiritual background."
Click here to watch the whole discussion.
2 responses to ""I have urged them to fill my seat with a Black candidate" - Serena and Ohanian discuss his Reddit resignation"
Leave a reply
You must be logged in to post a comment.