Insiders finally reveal how Khloé Kardashian is handling the news that Tristan Thompson fathered a son while they were still together
Posted by Sidney, 07 Dec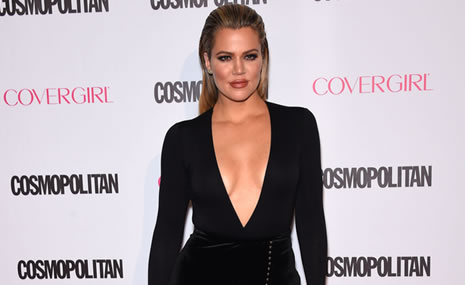 Photo Credit: DFree / Shutterstock.com
Khloé Kardashian has been pretty silent over the past few days, following the news that her on/off boyfriend Tristan Thompson – who is the father to her three-year-old daughter, True – had fathered a baby with another woman while they were still together. He also shares a four-year-old son, Prince, with his ex-girlfriend Jordan Craig.
Find your soulmate on InterracialDating.com










The 30-year-old Sacramento Kings player is currently facing a paternity lawsuit from personal trainer Maralee Nichols, who claims she became pregnant with Tristan's son on his 30th birthday in March, earlier this year.
She reportedly gave birth to the baby boy sometime last week and has now filed a petition requesting "reasonable expenses of pregnancy and birth" as well as legal fees.
The personal trainer is also seeking full legal and physical custody of their son but requests that Tristan Thompson should be granted visitation rights.
We really wanted to know how the 37-year-old Good American founder was handling the news, and luckily, a few insiders have shared some information…
"Khloé was upset to find out that he cheated again," an insider told People. "She just can't believe that he is going to be a dad again."
"It's just a sad situation to her," the source added, in reference to the fact that Tristan and Khloé were definitely together when he was intimate with the personal trainer back in March.
The insider went on to say that Khloé's close friends kept telling her "over and over again" not to take Tristan back, but she didn't listen to their advice, "because she always believed that he would change", and wanted them to stay together for the sake of their daughter.
"She is just a really great person and wants to see the positive in people," the source continued, before adding that she and Tristan were "doing great" while they were quarantining together last year, but ultimately "knew things would change" as soon as he returned to the NBA.
"She was just hopeful that he would stay faithful and loyal to her," the source added.
"Khloé's family always tried to support her. They always treated Tristan well even after he broke Khloé's heart multiple times."
Although she has kept a dignified silence ever since the pregnancy news came out, Khloé did share a picture of some flowers from Scott Disick, the father of sister Kourtney's three children, to her social media.
"I love you @lethelordbewithyou," she wrote, tagging his Instagram handle, followed by a white heart emoji. "Thank you," she added.
We don't know what Khloé's next moves will be. Will she leave Tristan once and for all or will she forgive him once again? Only time will tell…
Responses to "Insiders finally reveal how Khloé Kardashian is handling the news that Tristan Thompson fathered a son while they were still together "
Be the first to leave a comment
You must be logged in to post a comment.