Interracial Gay Couples Holiday Destinations
Posted by Sidney, 13 Feb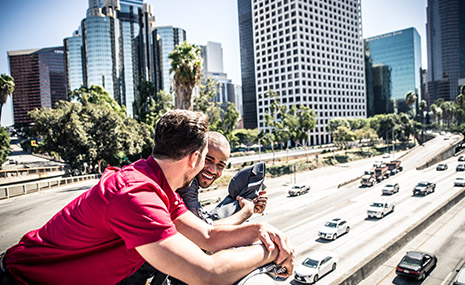 Travelling is many people's dream activity and there are millions of people per hour that travel the world right now. Travelling is one of those things that many people look forward to all year long for once or many times a year. It is an activity that comes with so many perks it is undisputedly one of the most sought after activities for the majority of the population. Being in an interracial relationship and especially a gay interracial couple planning holidays can be one of the most exhilarating couple activities ever! It's always exciting trying to decide at what destination you will be packing your bags for.
To get the negative stuff out of the way, being an interracial gay couple is something that is not a thing of acceptance for a lot (still) countries all over the world. It is strongly advised that before visiting a country that as an interracial gay couple, there should be a bit of research before visiting. There are many countries that do not accept gay couples by law. So, it is very important to know these things before visiting another country, for holiday or not.
Find your soulmate on InterracialDating.com










Now for the good part - These are some amazing destinations for interracial gay couples:
Amsterdam
Amsterdam is one of the best cities for interracial gay couples in Europe, not to mention the fact that is one of the most beautiful cities in Europe. It is a holiday destination for many people, both from the whole world but also Europe. That shows that Amsterdam is amazing for everyone! To begin with, the fist thing you will realise when you visit Amsterdam is that it is an eye-candy of a city! From the picturesque city buildings, to the streets ideal for biking, to the amazing tulip gardens and the scent of beer in the air! Once you visit Amsterdam, grab a bike and get ready for an adventure. Walk in the streets of Amsterdam and discover all the nook and crannies of the city, visit the countless museums and the Museum plain that houses museums under its roof including the Van Gogh Museum. Visit the Canals of Amsterdam and clear your mind while enjoying beer from local breweries. Nightlife in Amsterdam is a whole other fairytale! There are a lot of bars and clubs to spend a fun night at, after a good meal at the amazing restaurants. The LGBTQ+ community also has a lot of options to spend an amazing night at. There is a plethora of bars and clubs for the LGBTQ+ community that will make you feel like home.
Mykonos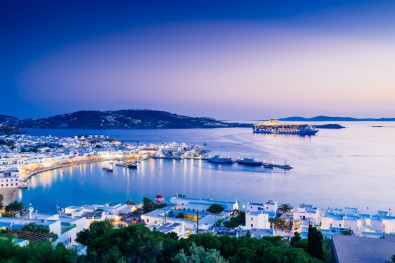 Mykonos is one of the most famous islands for Holidays within the LGBTQ+ community. Mykonos is a tiny island of Greece and it has established itself as a holiday destination that offers amazing nightlife and some of the most beautiful and picturesque hills and houses found in the Mediterranean. With the white and blue buildings, this island offers a blend of tranquility and vibrancy that is hard to find. Walking through the buildings and the streets of this amazing island you can discover many tiny shops and cafes for a chill day. In addition to that, if you visit during the summer (which you should) you will be able to visit the jaw-dropping beaches of the island and spend your whole day staring at the endless blue sea with a drink in your hand and a ton of beautiful people around you. If nightlife is what you are after, the only thing holding you back is for the night to come since the island is packed with bars, clubs and restaurant for you to spend your night at, gay or straight. There are a ton of mainstream gay bars and clubs for the LGBTQ+ community to party and create unmatched memories at one of the smallest and most beautiful places in the Mediterranean.
Prague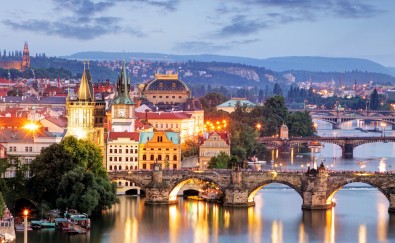 Prague is one of the most beautiful cities in Europe with a history to back the beauty up. It is a tourist destination for people from all around the world, including Europe itself. It is a city packed with culture and lifestyle with lots of places to visit and see. From museums to attractions and lifestyle! It is a hub of fun and culture packed in one of the most beautiful packages around. At Prague you will be able to visit historical landmarks like the Prague Castle, the Charles Bridge, the old Town Hall. In addition to all the historical places you will be able to visit in Prague, you will also be able to have TONS of fun. Lifestyle is a huge part of Prague, and the LGBTQ+ community is a huge part of it. Starting from the people of Prague, they are very open and laid back when it comes to the LGBTQ+ community with acceptance and love towards it, including a huge pride on an annual basis. There are a lot of bars and clubs for the community to have unforgettable nights there and tons of fun!
Berlin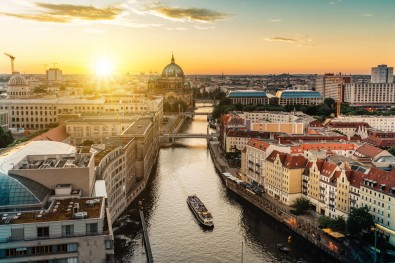 Another breathtaking place for travellers, Berlin constitutes a hotspot for travelling in Europe. With an amazing cuisine and beautiful history, Berlin has established itself as one of the must-visit destinations for everyone, including the LGBTQ+ community. Culturally-wise you will be able to visit famous attractions such as Charlottenburg Castle, the Berlin Wall, the Richstag Building and the whole city in general. Its beauty can be discovered step by step. In addition to that, Berlin is very welcoming to the LGBTQ+ community with things to do and experience! Berlin is packed with gay clubs and bars in addition to the rest of the lifestyle scene, complete with restaurants, activities and so much more!
Have you ever visited an amazing destination for holidays yourself? Please do not hesitate to leave your suggestion in the comment section below!
Responses to "Interracial Gay Couples Holiday Destinations"
Be the first to leave a comment
You must be logged in to post a comment.