Man Gets Seriously Injured for Dating Interracially
Posted by Sidney, 24 Mar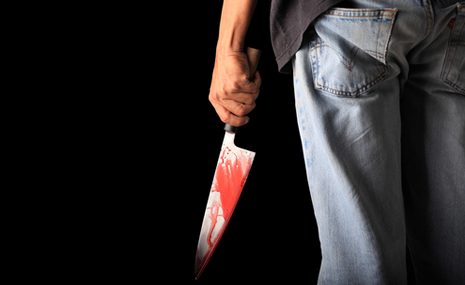 OK.This is unbelievable! How do you leave your house to go terrorize a man who dates interracially? White supremacist or not, it shouldn't happen.
Find your soulmate on InterracialDating.com










Well, some guy from Maryland did it. He (white) went to New York City and stabbed a black man who dates interracially.
Harris Jackson ("a military vet with membership in a documented hate group from Maryland.") is his name. He even told cops he stabbed the victim over racial resentment. While being arrested he told the cops: "You need to arrest me. I have the knife in my coat." And that wasn't the only knife he had! He had  two!!!
Timothy Caughman was the victim.  And Jackson said his aim was to attack an interracial couple.
Jackson stabbed Caughman in the chest and back after an argument about an unclear thing. Caughman then walked a block before seeking assistance at Midtowns South Precinct.
Apparently, such supremacist attacks have been appearing for over a year at the Southern Poverty Law Center note. That's not it! White supremacists have been ganging up over a decade around the US
1 responses to "Man Gets Seriously Injured for Dating Interracially"
Leave a reply
You must be logged in to post a comment.