Meghan Markle officially writes a children's book about the bond between fathers and sons
Posted by Sidney, 05 May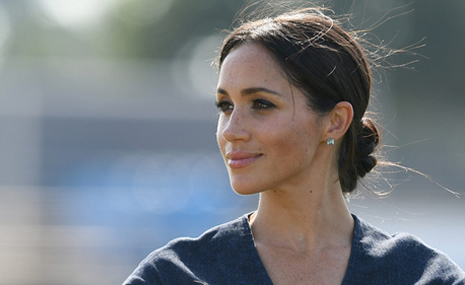 Photo credit: Naresh777 / Shutterstock.com
Meghan Markle is about to become an official author!
Find your soulmate on InterracialDating.com










Published under her Duchess of Sussex name, Meghan Markle has written a children's book that is all about father and son relationships.
She said that the book, entitled The Bench, is inspired by Prince Harry's relationship with their son, Archie.
"The Bench started as a poem I wrote for my husband on Father's Day, the month after Archie was born," Meghan Markle said in a statement, according to The BBC.
"That poem became this story.
"My hope is that The Bench resonates with every family, no matter the make-up, as much as it does with mine."
It's also being reported that Meghan Markle will personally be narrating the audio version of the story, which will be released in the US and Canada by Listening Library, and in the UK by Penguin Random House UK Audio.
Pictures in the book have been provided by the award-winning illustrator Christian Robinson, who Meghan said she worked very closely with to make her visions of the "special bond" between fathers and sons come to life…
"Christian Robinson layered in beautiful and ethereal watercolor illustrations that capture the warmth, joy, and comfort of the relationship between fathers and sons from all walks of life," Meghan added.
"This representation was particularly important to me, and Christian and I worked closely to depict this special bond through an inclusive lens."
The Bench is being published by Penguin Random House, who said the story aims to evoke "a deep sense of warmth, connection, and compassion"…
"It gives readers a window into shared and enduring moments between a diverse group of fathers and sons - moments of peace and reflection, trust and belief, discovery and learning, and lasting comfort," a statement from Penguin Random House added.
The Bench will be published on June 8, so we don't have long to wait!
Are you excited to buy and read/listen to the book?
Responses to "Meghan Markle officially writes a children's book about the bond between fathers and sons"
Be the first to leave a comment
You must be logged in to post a comment.