My white boyfriend actually understands my racial prejudices
Posted by Juan, 11 Jul 17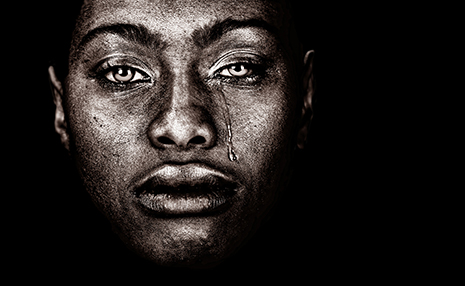 So many people expect people who date interracially to have no racial prejudices. Well, I have a confession to make.
Talking racial prejudices with your interracial partner
I am a black woman dating a white man. People don't expect me to have any racial bias. Well, I admit that I do. I get angry at myself sometimes because of it. I have a white boyfriend. And yet I still carry that f*cking racial prejudice with me. What the f**k is wrong with me?
Your perfect partner could be online right now...
What are you looking for?
Well, my prejudices all stem from the racial profiling that exists in America. What is racial profiling in my context? Well, for me, it's mostly because black men in this society keep being victimized for the color of their skin. And from time to time, they are accused of having committed offenses they have not.
In recent years, we have seen a rise in racial profiling. White cops have been arresting and shooting black men over suspicion that they are perpetrators of crimes. The problem is: most of this crimes were never committed. Black men get shot because someone somewhere thought they were 'about' to commit a crime.
Now, I am not excusing my biases but honestly, I am sure you understand.
My nemesis is a white male, hot and irresistible
See, I met this guy at a conference I once attended. And for unknown reasons, we had this irresistible connection. I had never dated a white man before. And believe me, I tried to block my feelings for this man. And all this is because of the racial stereotypes embedded deep inside of me.
Now, I did all within my power to avoid this hottie at the conference. I would sit somewhere far from him. But whenever we took a tea break, he would come find me. So on this day, I brought the conversation about the killings of innocent black men by white cops. What made me admire this man, is that he agreed that there is a lot of profiling in this country. Plus, the words that made me decide to give him a chance is when he said: "I understand where you are coming from". We got to talking about racial inequality and he acknowledges the sad fact that other races are discriminated against. We spoke about racial inequality. And much as I was always against white supremacy, he seemed not to be bothered by it. He kept the conversation going.
The beauty about this man who is my boyfriend now is that he doesn't hide behind the "I don't see race" façade. He understands why his racial identity matters in our relationship and how the dynamics of race, gender, and privilege play out. My boyfriend acknowledges that there are places we will go where people will treat me like a second-class citizen. He lets me speak openly about my prejudices and he understands me. He lets me be true to myself and feelings about how there is no racial equality.
The thing is, we can't run away from the history of racial segregation just because we are in love. However, we can navigate through these issues of white privilege especially when it concerns white man black woman relationships.
My boyfriend doesn't deny the fact that there are certain privileges that come with him being a white male. And he understands that these things matter to me and he lets me vent whenever I see some inequalities happening to black people. This talking about race is that it has helped me reflect on the dynamics of race and gender in our own relationship. Much as it's not easy to talk about these things, with time we have discovered what works for us.
It all comes down to being understanding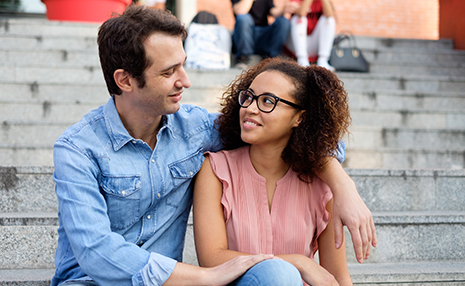 First off, when I make a snappy comment about something, he encourages me to talk about it. And with time, I have found the courage to bring these things up as opposed to sweeping them under the rug. Sometimes, he might make a racialized statement that may have offended me. These days, I have learned to openly point such things out and I explain why I got offended. Trust me, when in an interracial relationship, you can't run away from these things. My boyfriend acknowledges that we were raised in different communities. And he knows he can't pretend to imagine what it's like. I also say things about white people that offend him sometimes. And we talk about it.
The thing that is making our relationship work is because my partner cares about racial justice. He is also open to learning some of the issues black people are grappled with. And we are learning and growing together.
Race is a very important issue for most women of color. So, some small comment can be misinterpreted as being devalued as a black woman. That doesn't mean that my man doesn't get offended. There are times these conversations about white privilege make him uncomfortable. And there are times when some white person makes a comment which seems racially degrading, it makes him uncomfortable too. However, we have learned to get the conversation going because racism isn't over. And if we are to have a long-term relationship, we cannot run away from it. We will have to talk about race with our mixed race kids if we get there (which I hope and pray we do).
We all have our prejudices. And being in an interracial relationship is one racial bias test. But the only way to eliminate our biases is to acknowledge that they are there.
I am glad that my man understands and acknowledges that some of these things do and will always bother me. And I am glad that our relationship is based on love and support. And I know, for as long as we are together, the conversation about racial prejudices isn't over just yet…
20 responses to "My white boyfriend actually understands my racial prejudices"
Leave a reply
You must be logged in to post a comment.