Online dating: You get what you give
Posted by Sidney, 10 Nov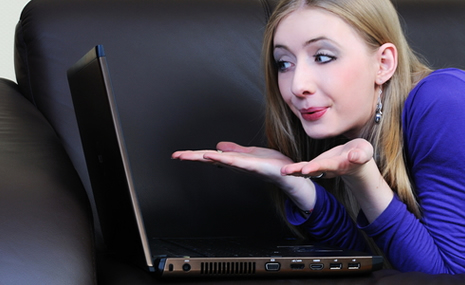 Lies Lies Lies … The lies we say just to hook up with hotties.
This dude said he was five-foot-five in his profile. So the chick was really geared up to meet the potential Mr. Right for coffee and did her three-inch heels. Lo! Behold … she was flying four inches higher than her five-foot-one date. She immediately got some sharp pain that sent her slouching in her chair thinking 'I have been deceived!'
Find your soulmate on InterracialDating.com










Well, I am sure she is not the first person to be deceived. I am sure most of us have done some deceiving too. And these lies will NEVER earn you a second date with that person. When you give lies, you get a chance of getting dumped on the first date.
Such situations shouldn't turn you off completely. Some people have tried again – with other people who are true to their profiles – and are now in stable relationships.
The moment you gear your finger to clicking away and finding its all sham, or just a place filled with lazy people who can't work a digital camera, use spell check or bother articulating one complete sentence to describe themselves, you wonder if you will ever get lucky.
Hey lazy bones, would you ever dream of approaching employers with cover letters saying, "Ask me anything"? or show up to an interview half naked? So why do these manners plague the Internet dating community?
You never get a second chance to make a first impression, so take the time to make it a good one ... and a TRUE one. Post the truth at all costs. If you try to hide stuff like height, weight, age, and personality, it will come out in person coz there are no screens to hide behind in a coffee shop.
If that magical spark is what your heart desires, then the lazy act has got to go. Start adding stuff about you on to you on to your profile and if you may just find someone. It's only a fair game. You give … you get.
2 responses to "Online dating: You get what you give"
Leave a reply
You must be logged in to post a comment.