This interracial couple reunited after 42 years of a painful break-up
Posted by James, 04 Nov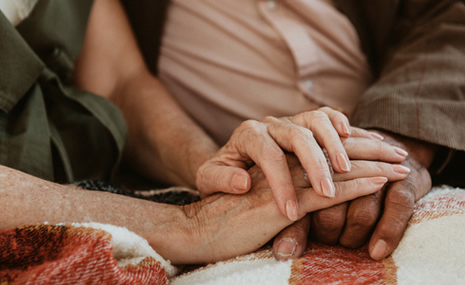 Jeanne Gustavson (68) spontaneously booked a trip to Chicago last summer to visit her first love Steve Watts - whom she had not seen in 42 years. The last time they spoke was in 1979. That was because Gustavson's family (White) forbade her to see Watts, who is Black. They believed Blacks and Whites don't belong together.
Like any story of forbidden love, they defied the rule and dated secretly. Watts says he fell head over heels the first time he laid eyes on Gustavson. Gustavson wasn't ready to let go of him. Theirs was an instant connection. They were inseparable - their first true love.
Find your soulmate on InterracialDating.com










Unfortunately, when her family found out that they were dating, things got complicated. She recalls once when she mentioned to her mom that one of the people attending a pool party she was planning to host at their home for the German Club members, her mom went ballistic. Everyone, even her extended family got involved, discouraging her to stop seeing Watts.
After years of dating secretly, they could no longer continue hiding their relationship. They caved under the pressure and broke up. It had become increasingly difficult to spend time together as they were living on opposite sides of the city.
Watts was devastated as he believed she was the one. Gustavson says she regretted it from the time she did it admitting, "I've had guilt over it for the last 42 years."
So they went their separate ways, cut all communication, got married to other people, got divorced... neither of them had kids. Watts says much as they were apart, she thought of her every day. What he had no idea was that Gustavson was also thinking about him too. "I knew somehow this was an open chapter; it was never closed," she said. "I knew there had to be more to this than the way it ended."
Much as they wanted to reach out to one another, the fear of the unknown got in the way until 2020 when Gustavson decided to find Watts, no matter what. Social media searches turned out to be dead ends. Then one day she stumbled across an address of someone she believed was Watts' relative. Her instincts were on point. She received a call and was told that Watts was in a nursing home.
So she wrote him a letter. He never replied. She called the nursing home but was told, with no reason, that Watts couldn't take the call. She decided to go see him because she needed closure. She got there and a nurse told her that she was his first visitor in 10 years!
When the nurses wheeled him to her, she knew he still loved her and she still loved him... "and this was going to be forever", she says. " He grabbed my hand and would not let go. The two of us cried for about an hour and a half."
Much as his body had withered, she was ecstatic to have him back in his life. Inside, he was still the same person. After back and forth calls, Gustavon noticed he had no quality of life and decided to go back and get him. When she told him, his reply was an amazing "I'd follow you anywhere."
Watts and Gustavon's story was shared with a local news station because "right now, the world needs to hear good news and stories of hope,"said a neighbor Tina Mattern. And after two month's in his new home, believe it or not, Watts is flourishing and has improved immensely.
"He makes me feel like I'm 18 again," says Gustavson. And the feeling is mutual: "I'm the luckiest guy in the world... And then some", says Watts.
14 responses to "This interracial couple reunited after 42 years of a painful break-up"
Leave a reply
You must be logged in to post a comment.