Tinder in hot water for video showing Asian man being rejected
Posted by Ando, 31 Aug 17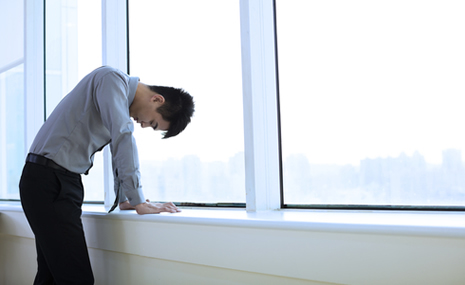 Online dating app Tinder has found themselves under fire after they put up a video on their app, showing an Asian man being rejected. As it is not a designated Asian date site and people swipe through hundreds of shuffled people, the video was meant to show new users the apps swiping feature.
The video shows a user swiping a bunch of prospective mates. And she swipes right on all of these potential mates, except the Asian man. Heather Johnson Yu of the Asian news and culture blog, Next Shark, referred to the video as a "very cheap shot at Asian men".
The video seemed to affirm the common stereotype that Asian men are sexually undesirable and undateable. These are false but common stereotypes that are usually propagated by the media, films and on numerous TV shows.
Your perfect partner could be online right now...
What are you looking for?
A Tinder spokesperson, however, made a statement claiming that the video wasn't meant to be offensive to anyone. Apparently, it was just part of a short-term test. The spokesperson told Tinder:
"Though it was not our intention, we see in retrospect how the content could be seen as insensitive, and we deeply apologize for any offense caused. We believe that everyone deserves the chance to find their match on Tinder and we strive to make it a community of acceptance and inclusivity for all individuals."
Tinder has since pulled the video from its app. But as they say, the did and damage has already been done; especially on men from the Asian community. The founder of the Maitre D'ate, a matchmaking agency in Hong Kong, Ariadna Peretz said:
"This video not only disrespects the market that Tinder seeks to serve but also reinforces the stereotype Asian men aren't attractive to women."
In 2014, a study by one online dating site found that Asian men and Black women had a much difficult time dating online. A speed dating study by Columbia University also found that Asian men had a harder time getting a second date.
According to Perez, women in Hong Kong also give in to the stereotype that Asian men lack appeal. And this stereotype is an unfair representation of Asian men; a stereotype they have to live with.
The founder and dating coach of the ABCs of Attraction, JT Tran, told Next Shark that Asian men have a difficult time because dating site platforms 'enable' people to be "anonymously racist".
"Online dating is inferior to meeting non-Asian women in real life because, just like porn, people use it anonymously and women can be anonymously racist in whom they swipe left or right on," Tran said. "Tinder just exacerbates that tendency ... which plays into the worst of Asian male stereotypes."
His advice for Asian men: Quit online dating and try meeting in person in order to be able to project how strong and masculine Asian men really are "that will overcome any unconscious racial biases."
If you ask me, trying to prove themselves only shows that they are giving in to these racial biases. Just saying... What do you think?
6 responses to "Tinder in hot water for video showing Asian man being rejected"
Leave a reply
You must be logged in to post a comment.