Watch these hillarious reviews of "How to" books on Asian women
Posted by Ando, 12 Sep 17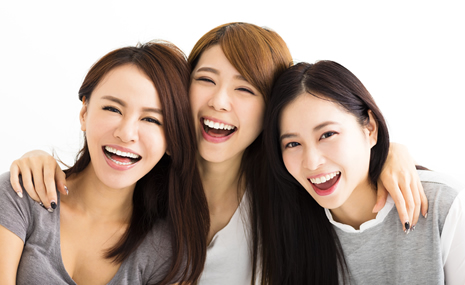 "Here's a pro tip if you want to attract Asian women: Don't read e-books on the subject written by white dudes", begins an article on the Huffington Post. Apparently, the books are seriously misguided. And this is probably why comedian Kristina Wong and other hilarious famous female Asian writers, comedians, actors and performers began a new web videos series, where they roast these e-books on how to get Asian women.
Now, this bunch of Asian women is leaving no book reviewed. And it's a great thing that these women are roasting such books since they portray Asian women in a wrong light. They are books which are based on stereotypes, objectification, and fetishes. They sexualize Asian women. Well below are a few videos from the series.
Everyman's Guide to Asian Sex:
Your perfect partner could be online right now...
What are you looking for?
How to Get an Asian Girlfriend:
Asian MILF Hunting:
I am glad these Asian women have chosen this path to rise up against stereotypes. In this six-video series, they read some excerpts in these books and ruthlessly tear them apart. And the message is very clear: "Stop fetishizing and objectifying Asian women". Wong told Angry Asian Man blog:
"These guys spread misinformation on Asian American women, and their books are ripe for dissection. It's time to flip the script on the submissive Asian woman stereotype and upend its root cause - white supremacy."
There is also a hashtag #HowNOTtoPickupAsianChicks were women can openly share their frustrating experiences of discriminating and objectifying treatment they have received from men. On sexism, oppression, and racism, Wong acknowledges the long fight adding: "Humor is what will maintain our sanity in the process. I hope I am giving people a little bit of sanity."
Way to go Wong! Watch more of this series here
1 responses to "Watch these hillarious reviews of "How to" books on Asian women"
Leave a reply
You must be logged in to post a comment.