Watch Viral Video of Bus Racist Attack against Mixed Race Man
Posted by Sidney, 04 Feb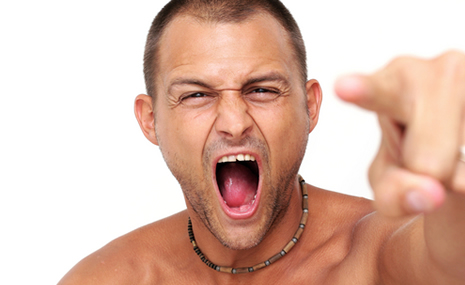 The video of this vile racist attack has gone viral after a man hurled a three minute tirade of abuse at a passenger on the top deck of a bus in Manchester. The horrific video which has been viewed more than half a million times shows the thug continually hurling insults at the passenger while commanding him to get off the bus.
The man in the red tracksuit called the victim of the abuse a "dirty little black c***" while threatening to bounce the can he was holding in the man's face if he didn't get off the bus. And even after the mixed race man got off the bus, the thug kept the insults flowing, shouting:
Find your soulmate on InterracialDating.com










"Dirty n*****s on the bus… doing f**k all… getting everything. I've worked every day of my life, my working life. People like you come over.. people like your f***ing family with your scrotey little f***ing kids… your little ratty little things… you look like you carry aids."
The dude went on on with his rant until he got off the bus.
The police are investigating the matter. A Sergeant Michael Barton said:
"We have been made aware of a video of a hate incident circulating on social media. It is thought to have taken place on a bus travelling to Salford Precinct yesterday (Friday 3 February 2017) at about 7pm. We take incidents of hate crime extremely seriously and we will be investigating this."
1 responses to "Watch Viral Video of Bus Racist Attack against Mixed Race Man"
Leave a reply
You must be logged in to post a comment.