Watch Will Smith's emotional apology to Chris Rock following Oscars slap
Posted by Leticia, 02 Aug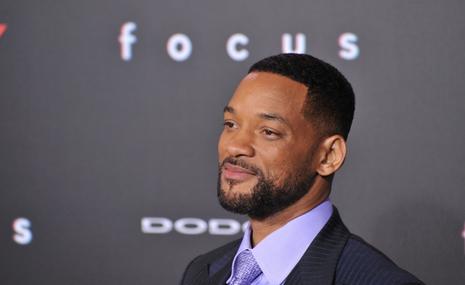 Over four months later, and Will Smith has finally issued an on-screen apology to Chris Rock for the infamous Oscars slap that shook the world earlier this year!
If you cast your minds back to March 27th, you may remember that Will Smith didn't take kindly to Chris Rock seemingly making a joke about wife Jada Pinkett-Smith's shaved head…
Find your soulmate on InterracialDating.com










Jada has been very open about her ongoing battle with alopecia, and although she has worn wigs in the past, decided to embrace it and rock a buzzcut for the Academy Awards. When Chris Rock compared her to G.I. Jane, she was caught on camera rolling her eyes, which then led her husband to rush to the stage and slap him, resulting in one of the most viral moments in Oscars history!
Although Will Smith issued an apology via social media the very next day, he hasn't been seen or heard addressing the incident. Until now!
On Friday, July 29th, the 53-year-old King Richard actor shared a video titled "It's been a minute…" to his YouTube channel, where he not only addresses some of the public's burning questions about that night, but also directly apologizes to the 57-year-old Everybody Hates Chris comedian. Wow!
Perhaps the biggest question fans had since the incident was why he didn't apologize to the comedian during his acceptance speech, when he won the 'Best Actor in a Leading Role' Oscar for his portrayal of Venus and Serena Williams' father, Richard Williams, in King Richard.
"I was fogged out by that point. It's all fuzzy," Will Smith said.
"I've reached out to Chris and the message that came back is that he's not ready to talk, and when he is he will reach out.
"So I will say to you, Chris, I apologize to you. My behavior was unacceptable, and I'm here whenever you're ready to talk."
Chris Rock has still yet to publicly directly address the slap, or Will Smith's most recent apology…
However, according to CNN, the comedian did make some subtle references in his standup gig in Atlanta on Friday, July 29th, saying: "If everybody claims to be a victim, then nobody will hear the real victims. Even me getting smacked by Suge Smith…I went to work the next day, I got kids."
As well as apologizing to the comedian, Will Smith also said sorry to Chris Rock's mom – who spoke openly about the slap after it happened – and brother too…
"That was one of the things about that moment that I didn't realize," he continued.
"I wasn't thinking about how many people got hurt in that moment. I want to apologize to Chris's mother, to Chris's family, especially his brother Tony Rock."
He also said: "I can say to all of you there is no part of me that thinks that was the right way to behave in that moment. There's no part of me that thinks that's the optimal way to handle a feeling of disrespect or insults."
Will Chris Rock finally forgive Will Smith? Only time will tell!
Watch the whole apology video here: 
1 responses to "Watch Will Smith's emotional apology to Chris Rock following Oscars slap"
Leave a reply
You must be logged in to post a comment.