Wedding Bells For Kylie Jenner and Travis Scott?
Posted by Leticia, 23 Jun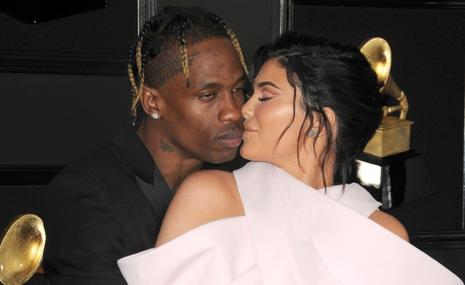 Kylie Jenner and Travis Scott welcomed their baby boy (whose name is still unknown) earlier this year. A source told Us Weekly that engagement is on the table for the duo, but the chats are kept very private.
The couple has avoided the topic for years but never denied anything, meaning they haven't ruled anything out.
Find your soulmate on InterracialDating.com










The Lip Kit mogul and rapper have had an off-and-on relationship that started in 2017. Kylie Jenner has had previous thoughts about marrying the father of her children.
Us Weekly's source commented, "she does like her independence but can't imagine herself long term with anyone other than Travis."
The pair's priority has always been their kids, so keeping things between them neutral and chill and setting up boundaries will give them a better chance of staying together for themselves and their kids.
The pair are very 'hands-on' with their two kids when involved in their care and lives. But they also count themselves lucky to have a lot of help when needed.
They have the opportunities to go on date nights and spend some time alone when needed.
After the birth of their first daughter Stormi, the couple decided to take a break, "Kylie still loves Travis, and this isn't considered a full breakup to either of them," the source added.
Jenner and Scott reconciled and announced that they were expecting their second baby together. Since then, the couple and family have been inseparable, attending public events and premiers together.
2 responses to "Wedding Bells For Kylie Jenner and Travis Scott?"
Leave a reply
You must be logged in to post a comment.