What did Kanye West really think of Kim Kardashian's SNL jokes about their divorce?
Posted by Sidney, 11 Oct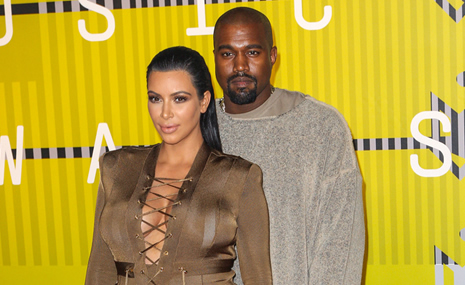 Photo credit: Press Line Photos / Shutterstock.com
Congratulations to Kim Kardashian, as she pleasantly surprised everyone while hosting Saturday Night Live at the weekend!
Find your soulmate on InterracialDating.com










The 40-year-old reality TV star, beauty mogul, and boss businesswoman added 'SNL host' to her already very impressive resume, and proved that she really does have the gift of comic timing as she successfully and hilariously roasted everyone from sister Kourtney Kardashian and her new beau Travis Barker, mom Kris Jenner, and her much younger boyfriend, Corey Gamble, and even Kanye West.
Kim suggesting that she divorced Kanye "for his personality" was one of the many highlights of the show, and the KUWTK star and the SNL writers left nothing off the table!
As harsh as Kim's comment was, the Yeezy designer may have already been aware that their divorce would be a hot topic on the show, as he was said to be very involved with Kim's appearance.
According to reports, the 44-year-old rapper was there to help Kim prepare for her hosting gig, which she was apparently very nervous about…
"Kim is nervous about hosting SNL, it's a big challenge but she is determined to be a success," an insider told Page Six.
"Kanye is quietly advising her on her performance, her opening monologue, even her costumes for the show."
So what did Kanye West actually think?
"Kanye and the family were all incredibly supportive and there for her all week," the insider added.
"She felt that she had everyone on her side rooting for her. She's so glad that she had this experience and learned so much from it. It's a week she will never forget."
"Everyone was very impressed and so happy for Kim," another source told E! News, before adding that Kanye was included in the "everyone" description…
"She's gotten a tonne of positive feedback and is very happy. She put everything she had into it and worked hard to make it the best it could be," they added.
We're surprised that Kanye seemed to take the roasting so well! Let's remind ourselves of what Kim said about her estranged husband in her excellently delivered opening monologue…
"I married the best rapper of all time," she began.
"Not only that, he's the richest Black man in America, a talented, legit genius, who gave me four incredible kids. So when I divorced him, you have to know it came down to just one thing: his personality.
"I know it sounds mean, but people keep telling me that comedy comes from truth. And if there's one thing that I always strive to be, it's genuine."
Wow! We lost count of how many times we laughed – props to everyone for such a wonderful show!
Click here to watch Kim deliver her opening SNL monologue.
Responses to "What did Kanye West really think of Kim Kardashian's SNL jokes about their divorce? "
Be the first to leave a comment
You must be logged in to post a comment.