What these celebrities say about their interracial relationships
Posted by Sidney, 04 Mar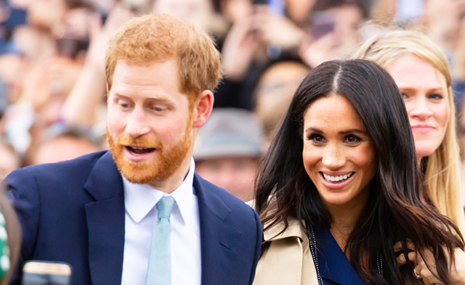 Photo credit: FiledIMAGE / Shutterstock.com
One of the things I admire about celebrities in interracial relationships is that they are role models for those of us who appreciate and embrace diversity and inclusion. We like to celebrate this diversity through the lens of such power couples. These couples make us understand the freedom to love that most of us have these days.
Find your soulmate on InterracialDating.com










It was just 50 decades ago when interracial marriage (even dating) was illegal in many countries. For those living in the 21st century, we can say that we are very fortunate to have left the days when interracial love was forbidden! People used to be jailed, persecuted, or even kicked out of their hometowns and states just because they fell in love with someone from a different race. But hey! The 1967 Supreme Court decision abolished state laws prohibiting interracial couples from being together.
One famous interracial marriage that took the world by storm was Prince Harry and Meghan Markle. Theirs wasn't even just about them being interracial. It was the fact that a black woman was getting married into the royal world, which was super conservative. That said, though, if that wedding happened and the two of them are still soldiering on together, then this is proof of just how far interracial couples can go to safeguard and preserve their love.
Much as we are lucky and grateful for the positive changes since the historic occasion of the supreme court ruling, being in the limelight as an interracial couple has its advantages and disadvantages. Besides many people looking up to them and admiring their beautiful mixed families that prove that indeed love knows no color, they still have to deal with hateful comments and abuse on the internet that even the likes of Prince Harry and Meghan Markle haven't been spared.
Seeing as haters always have things to say about celebrity interracial couples, these couples that we so admire also inspire us with some of the things they say about being in a relationship with someone from a different race and their own experiences in navigating their differences. ­­­Let's hear it from them…
Interracial relationship celebrity quotes
Meghan Markle and Prince Harry
Having spoken quite a bit about the Duke and Duchess of Sussex above, this now royal mixed couple started dating in 2016 and wowed us with their internationally aired and watched wonderful wedding in 2018. What some of us who are open to interracial love is why they received such backlash considering Meghan is mixed (white father and black mother).
Much as she admitted that the racist abuse was "disheartening," she said she is proud of who she is and where she came from. "We've just focused on who we are as a couple."
Harry's response to the harsh comments was: "Harry also responded to the comments back in 2016. "Some of this has been very public—the smear on the front page of a national newspaper; the racial undertones of comment pieces; and the outright sexism and racism of social media trolls and web article comments."
Chrissy Teigen and John Legend
John Legend and Chrissy Teigen are celebrities in interracial relationships that inspire us with their love. But, if there is a celebrity couple that likes to keep things real, it's this one. The couple met when the model, Teigen, was starring in Legend's music video 'Stereo' in 2007. They got married in 2013.
Legend sees his interracial marriage as a blessing.
"Chrissy's dad is White, her mother is Thai, both my parents are Black … and we've definitely got an interesting cultural mix for my kids to kind of experience from all their grandparents and aunts and uncles, but I feel like it's gone so well. I feel like they're accepting of each other, they love each other, and we all learn from each other."
When he spoke to USA Today, he said, "… it'll be interesting just to give out even the idea of what race means [...] it is a social construct that isn't really based on biology."
Zoe Saldana and Marco Perego
Saldana and her husband Marco Perego-Saldana (yes, you read the last name right. Perego chose to take Zoe's last name after they got married in 2013, which was almost immediately, they started dating.
One of the best interracial relationship quotes that Saldana and her sisters live by came from her mother saying: "What was important for my mother is that we married somebody who still had dreams and aspirations — not what color or class they were from." I will definitely use that on my children someday.
Jamie Chung and Bryan Greenberg
These two actors, Chung, Korean-American, and Bryan Greenberg, white and Jewish, got hitched in 2015 after an extravagant, three-day celebration. Their fans are still swooning over them ever since they met in 2012, and they feel they are the perfect fit based on their sweet interracial love story.
One of the things that Chung hails their relationship for is their cultural mixing. "I think we're more immersed in each other's cultures. Like before we got married, we took a trip to the Middle East and we went to Israel" adding, "… that was pretty cool learning more about his culture and his religion. The next trip will probably be to Korea, but it's kind of fun."
Chris Ivery and Ellen Pompeo
Grey's Anatomy star Ellen Pompeo and her husband Chris Ivery met at a Los Angeles grocery store back in 2003. They exchanged their marital vows at city hall in New York in 2007, with the infamous Mayor Michael Bloomberg officiating the ceremony.
One of the things that people find interesting about her is that even though she and her husband are among the famous interracial couples of Hollywood, she rejected an on-screen interracial relationship on Grey's Anatomy.
When Pompeo joined the cast, the executive producer Shonda Rhimes had wanted African American actor Isaiah Washington to play Pompeo's on-screen love interest on the medical drama series. She refused, saying that it was too similar to her real-life relationship.
"I didn't think they were really going to put an interracial couple on the show, and I didn't want him. It was too close to home," she told the New York Post.
Serena Williams and Alexis Ohanian
Tennis pro, Serena Williams met Alexis Ohanian, co-founder of Reddit, in 2015 in Rome when they coincidentally bumped into each other, staying at the same hotel. The couple has a Beauty and the Beast-themed fairy-tale wedding in 2017.
One of the things she revealed to the New York Times about her marriage is that she didn't marry Ohanian because she preferred white men. In her words, she said: "I never thought I would have married a white guy, either, so it just goes to show you that love truly has no color," adding, "I'm an athlete. He's a business guy. I'm Black. He's white. We are totally opposite. I think we just complement each other. I think we understand hard work in different ways."
The above quotes and sentiments of celebrities in interracial relationships show us that if you have with the right person, you soldier on no matter what. If you read their stories, these couples met under different circumstances, and love happened. These and many more interracial celebrity couples not mentioned here are together because they give each other strength no matter what people say against interracial relationships. Do you know what keeps them going? The positive things that the people who believe in inclusivity and love that knows no color comment about them. So let's keep the positivity going...
Responses to "What these celebrities say about their interracial relationships"
Be the first to leave a comment
You must be logged in to post a comment.