Are Interracial Couples Deliberately Ommitted Onscreen?
Posted by Sidney, 06 Mar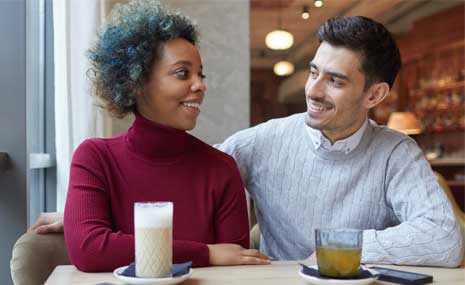 The struggle for interracial couples to be seen onscreen is still real despite the Loving film garnering a nomination for actress Ruth Negga this year. Much as the census reports a record growth rate of interracial marriages and relationships, their representation onscreen doesn't match these numbers. Very few such couples make it on the big screen.
The number of interracial couples on TV shows has increased greatly, thanks to shows like "Modern Family", "Black-ish" among others. Producer Shonda Rhimes has also played a major role in ensuring her shows capture this reality that most want to shun. But when it comes to film, there is still a rarity in such couples.
Find your soulmate on InterracialDating.com










The thing is, when interracial couples make it on the big screen, what is highlighted is how 'abnormal' they are. What is highlighted in interracial intimacy is rape and suppression like in the case of "12 years a slave" where black women were sexually abused by white men. In contemporary settings what their cultural differences and how the couple receive resistance from family members drive the story. Every time the issue of RACE remains center stage. RACE is the story.
This year, filmmaker Jordan Peele brought a horror spin into his meet-the-parents film "Get Out". But even here, the race issue still came to play. In the film, Chris (Daniel Kaluuya) who is black asks his white girlfriend, Rose (Allison Williams)[pictured couple], if her parents know whether he is black, worried he might "get chased off the lawn with a shotgun." When he calls his black friend Rod, he mentions how "white people love making people sex slaves." Turns out the horror story highlights racial appropriation.
Big question remains: Why can't interracial couples onscreen – especially black-white couples – be left to exist in their own right? Why do the stories always have to bring in the racial aspect and cultural differences of such couples? Can't we just have a different central element of the narrative arc other than race?
The omission and rarity of these couples onscreen depict how people don't acknowledge or are in denial about the existence and the growth rate of interracial relationships. It shows how the film industry still wants to insist on racial separation.
We need to stop letting race cloud how we interpret things around us. We need to let interracial couples, both off-screen and onscreen exist in their own right. JUST AS COUPLES.
6 responses to "Are Interracial Couples Deliberately Ommitted Onscreen?"
Leave a reply
You must be logged in to post a comment.