Brody Jenner says step-sister Khloe Kardashian "should have left" Tristan Thompson the first time he cheated
Posted by Sidney, 25 Feb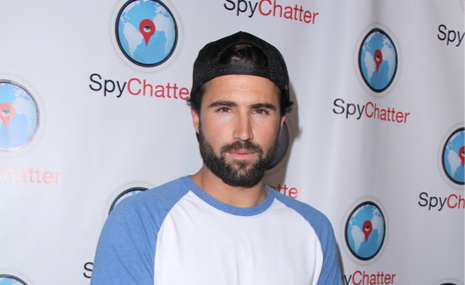 Photo credit: Kathy Hutchins / Shutterstock.com
Brody Jenner is just one of Caitlyn Jenner's children who tends to stay away from the spotlight. (At least, he isn't as public as Kendall and Kylie Jenner and the rest of the Kardashian klan!)
Find your soulmate on InterracialDating.com










However, Brody Jenner has broken his media silence to defend step-sister Khloe Kardashian, and trash cheating boyfriend Tristan Thompson at the same time. What are older brothers for, eh?
"Khloé is a great person. Nobody deserves that," he told Us Weekly at Elton John's 2019 Oscars viewing party on Sunday night.
"I will say, though, he did it once, so she probably should have left him then.
"To have that happen again … yeah, of course I feel bad for her."
Brody Jenner was of course referring to the serious allegations that Tristan Thompson cheated on Khloe with Kylie Jenner's best friend, Jordyn Woods. (Jordyn has now moved out of Kylie Jenner's home.)
"Khloé is still hurt. She still can't believe that Tristan hooked up with Jordyn," a source told People.
"Everyone thinks she will be better off now. Tristan won't be able to hurt her again. For him to hook up with Jordyn is the ultimate betrayal."
Multiple sources have confirmed that Khloe has never fully trusted Tristan since he allegedly cheated on her last year – just shortly before their daughter True was born. According to insiders, Khloe only decided to take him back for the sake of their daughter…
"The only reason she was still seeing him was because of True," a source said at the time.
"The fact that her family is breaking apart is a nightmare for her, but it's been a long time coming."
"She can't trust Tristan, and she's known that for a long time. She's been focused on her daughter and creating a loving healthy home for her. She doesn't deserve this and she knows it."
We're glad that Khloe is getting as much family support as possible.
Do you think she should leave him once and for all?
5 responses to "Brody Jenner says step-sister Khloe Kardashian "should have left" Tristan Thompson the first time he cheated"
Leave a reply
You must be logged in to post a comment.