How To Get Women's Attention Online
Posted by Leticia, 29 Jul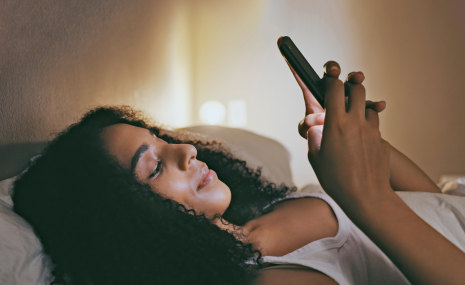 There are countless opportunities to meet new people and find meaningful connections. However, getting women to respond to your messages can be challenging at times. With the right approach though and a sprinkle of charm, you can increase your chances of getting a response and pave the way for a promising conversation. Here are some expert tips to help you stand out from the crowd and capture her attention:
Craft a Thoughtful First Message
Find your soulmate on InterracialDating.com










The first message sets the tone for your interaction. Avoid generic one-liners and instead, take the time to read her profile and find common interests. A personalized and engaging message shows that you're genuinely interested in getting to know her.
Show Your Sense of Humor
A well-placed humor can be a game-changer. Women appreciate someone who can make them laugh. However, be mindful of avoiding offensive or inappropriate jokes – keep it light and fun.
Be Genuine and Authentic
Honesty goes a long way in online dating. Avoid exaggerating or creating a false image of yourself. Authenticity is attractive, and women are more likely to respond to someone who is genuine.
Compliment Sincerely
Compliments can be flattering, but make sure they are genuine and not overly focused on physical appearance. Compliment her interests, achievements, or personality traits to show that you value more than just looks.
Respect Boundaries
If she doesn't respond or declines your advances, respect her decision gracefully. Pressuring or being rude will only harm your chances with other potential matches.
Proofread Your Messages
Avoid careless spelling or grammar mistakes. A well-written message shows that you are attentive and invested in the conversation.
Remember, successful online dating is about building a connection based on mutual respect and genuine interest. By being authentic, respectful, and showing your personality, you can increase your chances of getting women to respond and create meaningful connections in the world of online dating. Happy matching!
2 responses to "How To Get Women's Attention Online"
Leave a reply
You must be logged in to post a comment.