Johnny Depp wins over $10 million in his defamation lawsuit against ex-wife Amber Heard
Posted by Leticia, 05 Jun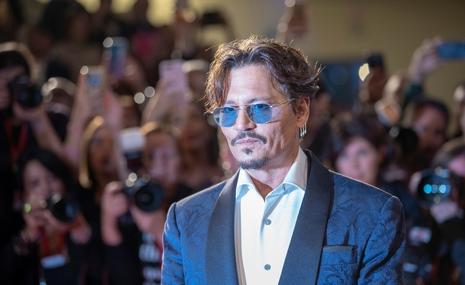 After a six-week-long widely-publicized trial, Johnny Depp has officially won his libel lawsuit against ex-wife Amber Heard!
The Virginia jury ruled in favor of the 58-year-old Pirates of the Caribbean actor's claim of defamation across three counts, after deciding that the 2018 article published in The Washington Post, whereby Heard wrote a first-person article calling herself a "public figure representing domestic abuse" was an example of "defamation by implication," despite the 36-year-old Aquaman actress not mentioning him by name.
Find your soulmate on InterracialDating.com










Depp originally sued Heard for $50m, and she issued a counter-claim for $100m. Depp was awarded $10 million in compensatory damages and $5 million in punitive damages; however, Judge Penney Azcarate immediately reduced the punitive damages to Virginia's statutory cap of $350,000, resulting in Depp's total of $10.35m.
Heard was awarded just $2m. She won on one count of her countersuit, which she filed after saying she was defamed by a Depp press agent who called her domestic abuse allegations "an abuse hoax" aimed at capitalizing on the #MeToo movement.
Depp said he was "truly humbled" by the jury's verdict, saying the allegations had a "seismic impact" on his life and career, as he claimed that he was struggling to secure work since the 2018 article was published…
"My decision to pursue this case, knowing very well the height of the legal hurdles that I would be facing and the inevitable, worldwide spectacle into my life, was only made after considerable thought," the Edward Scissorhands actor said following the jury's verdict.
"From the very beginning, the goal of bringing this case was to reveal the truth, regardless of the outcome.
"Speaking the truth was something that I owed to my children and to all those who have remained steadfast in their support of me. I feel at peace knowing I have finally accomplished that.
"I hope that my quest to have the truth be told will have helped others, men or women, who have found themselves in my situation, and that those supporting them never give up.
"I also hope that the position will now return to innocent until proven guilty, both within the courts and in the media."
Depp's lawyers gave a brief statement outside the court in Fairfax, Virginia, saying that Heard's claims were clearly "defamatory and not supported by any evidence" and that they were "so grateful to the jury for their careful deliberations."
They also went on to say that they were "truly honored" to work with Depp on the case, and that it was "now time to turn the page and look to the future."
Heard, on the other hand, said she was "heartbroken" upon learning of the jury's verdict…
"The disappointment I feel today is beyond words," she wrote on Twitter after leaving the court.
"I'm heartbroken that the mountain of evidence still was not enough to stand up to the disproportionate power, influence and sway of my ex-husband.
"I'm even more disappointed with what this verdict means for other women. It's a setback. It sets back the clock to a time when a woman who spoke up and spoke out could be publicly humiliated.
"It sets back the idea that violence against women is to be taken seriously."
1 responses to "Johnny Depp wins over $10 million in his defamation lawsuit against ex-wife Amber Heard"
Leave a reply
You must be logged in to post a comment.