Love Yourself First: The Power of Self-Love In Building Strong Relationships
Posted by Leticia, 11 May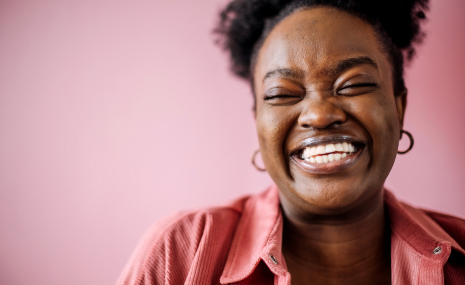 In a world where we often prioritize the needs of others before our own, self-love can be the key to building strong and fulfilling relationships. By practicing self-care and self-compassion, we can cultivate a healthy sense of self-worth and show up as our best selves in our relationships.
Here are some tips for practicing self-love in the context of a relationship:
Find your soulmate on InterracialDating.com










Make time for yourself: Whether it's a quiet cup of coffee in the morning or a relaxing yoga class, carve out time in your schedule to focus on your own needs and desires.
Set boundaries: Boundaries are crucial in any healthy relationship, and they can be especially important when it comes to practicing self-love. Be clear about your limits and communicate them to your partner.
Practice self-care: Self-care means taking care of your physical, emotional and mental well-being. This could include things like getting enough sleep, eating healthy foods and seeking therapy if needed.
Celebrate your accomplishments: Acknowledge and celebrate your own accomplishments, no matter how small they may seem. Celebrating yourself can boost your self-confidence and self-esteem, which can improve your relationship.
Practice self-compassion: Be kind and compassionate to yourself, especially when you make mistakes or face challenges. Remember that you are human and that making mistakes is a normal part of the learning process.
By prioritizing self-love and self-care, we are not only improving our own well-being, but also strengthening our relationships. When we love ourselves, we are better equipped to give love to others. We are more confident in our own worth and value, which can help us navigate challenges and conflicts in our relationship with greater ease.
In conclusion, self-love is the foundation of strong and fulfilling relationships. By making time for ourselves, setting boundaries, practicing self-care, celebrating our accomplishments, and practicing self-compassion, we can cultivate a healthy sense of self-worth and express our best selves in our relationships. Remember, loving ourselves is not selfish - it's essential.
Responses to "Love Yourself First: The Power of Self-Love In Building Strong Relationships"
Be the first to leave a comment
You must be logged in to post a comment.