Moving From Virtual to Real-Life Dating: How To Plan A Successful First Date
Posted by Leticia, 01 May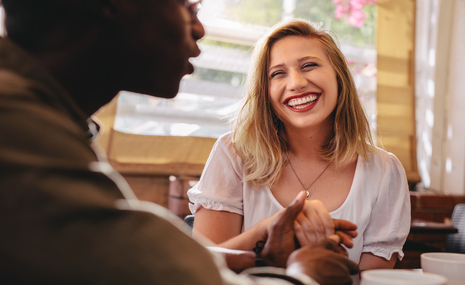 If you've made a meaningful connection with someone online, now it's time to move things forward by meeting in person. While the transition from virtual to real-life dating can be daunting, a bit of planning and preparation can make your first date a resounding success. Here are some tips on how to plan a successful first date after virtual connections:
1. Choose a comfortable and safe location: When planning a first date, choose a location that's comfortable and safe for both of you. This could be a coffee shop, a park, or a museum. Avoid places that are too loud or crowded, as this can make it difficult to have a conversation.
Find your soulmate on InterracialDating.com










2. Keep it short and sweet: A first date should be short and sweet, no more than an hour or two. This will give you enough time to get to know each other and decide if you want to continue the relationship. Don't put too much pressure on the first date to be perfect, as this can be intimidating and overwhelming.
3. Plan an activity: Plan an activity that you both enjoy, such as a walk in the park, a trip to a museum, or a visit to a local market. This will give you something to do and talk about, and help break the ice. Avoid activities that are too competitive or physically demanding, as this can create unnecessary stress.
4. Be punctual: Be punctual and arrive on time. This shows respect for the other person's time and creates a good first impression. If you're running late, let them know in advance and apologize.
5. Relax and have fun: Finally, relax and have fun! Remember, the goal of the first date is to get to know each other and have a good time. Don't put too much pressure on yourself, and let the conversation flow naturally.
Moving from virtual to real-life dating can be exciting and daunting at the same time. But with these tips, you can plan a successful first date that will help you take your relationship to the next level. Good luck!
3 responses to "Moving From Virtual to Real-Life Dating: How To Plan A Successful First Date"
Leave a reply
You must be logged in to post a comment.