How is attraction to Boobs or Butts different to attraction to dark or light skin?
Posted by Sidney, 22 Jul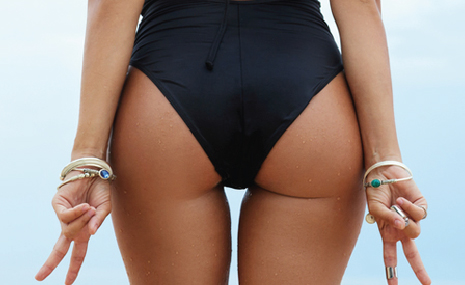 When it comes to dating, we would all like to believe that we choose partners based on compatibility or personality traits like intelligence, confidence, or social skills. But whether we admit it openly or not, beauty and physical attraction is the first thing most people appreciate about a potential mate. And all this boils down to sexual attraction. When it comes to dating, I believe everyone needs to have a sexual interest in the other person for the relationship to be holistic.
So I ask again! What's wrong with being attracted to boobs? ... or a firm or voluptuous butt?
Find your soulmate on InterracialDating.com










NOTHING! So how is an attraction to busty women any different from being attracted to someones dark or light complexion?
Just like some people would prefer someone who is athletic, other people have skin color preferences which make them lean more towards certain skin tones in a potential mate than others. It's tied to what floats our boat.
This is why you might find a blonde man dating redheads over and over again. Its what makes him want to make a woman's bed rock. It's all about attraction. And its the same as a black man's attraction to fair skinned women... black, latino, white, asian... Its just what it is: attraction.
The problem with this attraction business is that people equate some of these attributes that pull us to a potential mate, to particular races. For instance: Skin color, eye color, hair color and texture - light skinned, silky haired blondes or brunettes are mainly Caucasian.
But if you look at this kind of attraction fairly, its the same as being attracted to women with big asses... And as stereotype goes, such women must be Latino or Black. But does this mean that someone only date latino's and blacks? Hell no. If a white woman with a big ass came along, she would definitely rock their boat.
Race and the characteristics that have come to represent it is what makes attraction seem wrong.
Dating preference is something only an individual understands. If for instance, a person gets attracted to dark-skinned men, its highly unlikely that they would instantly be attracted to a white-skinned people. And chances are, a few of this person's partners have been dark-skinned women. But dark skin represents black people... So everyone else would say: "He only dates black women" while in the real sense, what makes this person tick is dark-skin.
Very few preferences we have are inherently biased and oppressive. I think its okay to have a "type". I think for the sake of the relationship you are trying to get into with your potential mate, its totally okay to admit to yourself that you're more attracted to certain traits. Its just what it is: preference... even though we may fully recognize that skin color, hair color, boobs and six-packs, have little-to-no effect on potential romantic compatibility, we can't help but have these preferences... RIGHT?
I think we need to look deeper into people's dating preferences and stop assuming that it means someone only wants to date a particular race. What do you think?
22 responses to "How is attraction to Boobs or Butts different to attraction to dark or light skin?"
Leave a reply
You must be logged in to post a comment.