Thug Who Hurled a Tirade of Racial Insults at Mixed Race Man Jailed
Posted by Sidney, 09 Feb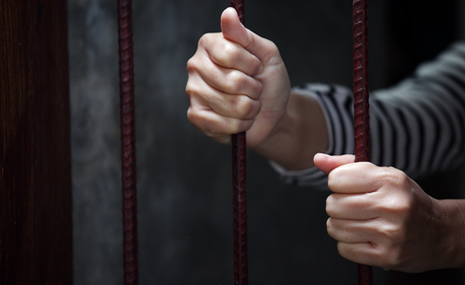 The thug who hurled a tirade of racial and vile abuse at a mixed race man in a Manchester bus has been sentenced to seven and a half months in jail.
Last week, a video of Jamie McMillan, 29, went viral showing him continually insulting the victim on the top deck of the bus with hateful and disgusting racial rants. He forced the mixed race man off the bus by threatening to bounce the can he was holding in his face if he didn't oblige.
Find your soulmate on InterracialDating.com










Even after making sure the victim had gotten off, McMillan continued with his rants saying there were "n****s" on the bus.
Luckily, a fellow commuter was filming the abhorrent incident on his phone. The video was uploaded on Facebook and has been viewed over half a million times since. And the video going viral led to McMillan turning himself over to the police.
Here is the video if you missed it...
McMillan claimed to have blacked out due to a cocktail of alcohol and medication and does not remember the incident. However, he admitted that he had a feeling he had done something wrong once he woke up.
According to the Daily Mail, McMillan "pleaded guilty to two racially aggravated public order offences of provocation of violence using words or writing and of causing harassment, alarm or distress."
Superintendent Chris Allsop, from GMP's Salford Borough, said:
"McMillan's behaviour was abhorrent and he should be utterly ashamed of himself.

No one deserves to be targeted like this. We are all part of one society that should not tolerate this type of behaviour.

GMP is committed to taking a stand against hatred and discrimination and I believe this case shows just that.

In less than 48 hours, with the help of the public, we have successfully put someone behind bars.

The message is clear - we do not and will not ever tolerate hate incidents and hate crimes in Greater Manchester."
Racial Justice Served!!!
Responses to "Thug Who Hurled a Tirade of Racial Insults at Mixed Race Man Jailed"
Be the first to leave a comment
You must be logged in to post a comment.